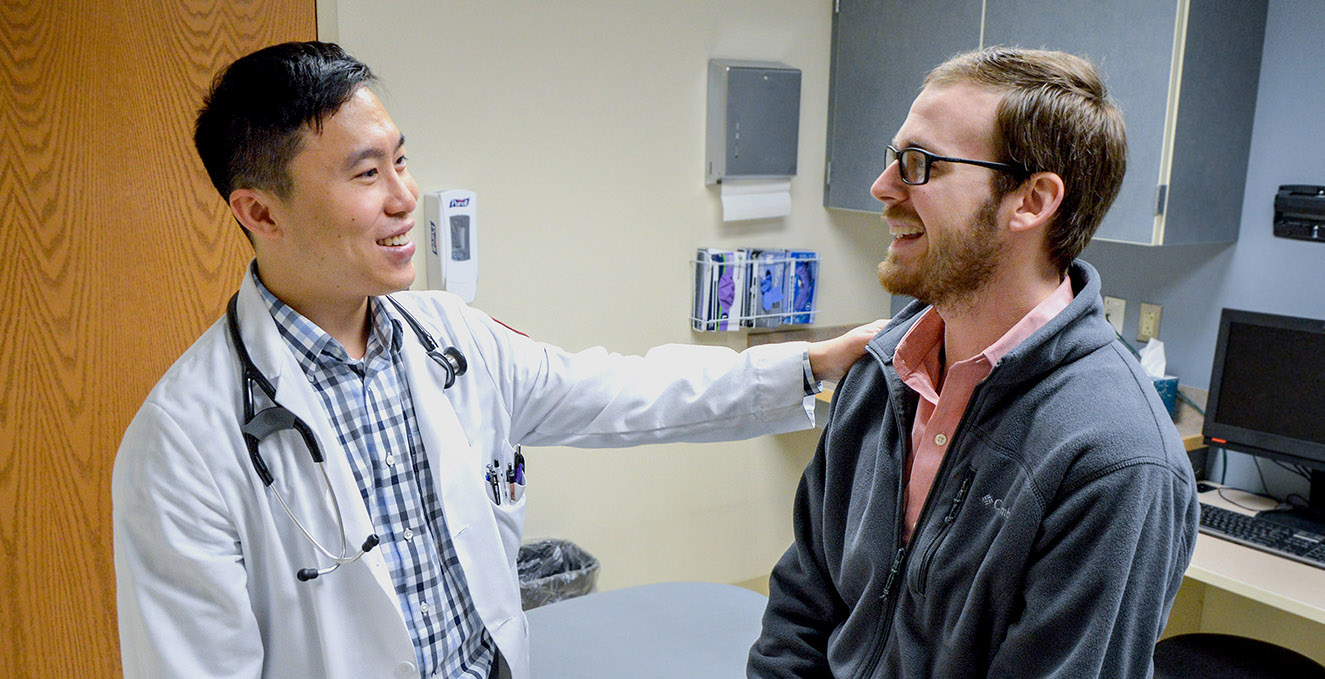 Clinical Education and Assessment Center
The Clinical Education and Assessment Center oversees a state-of-the-art standardized patient lab, where medical students have the opportunity to practice realistic clinical scenarios. The CEAC staff collaborates with faculty to provide a safe environment where students apply their coursework and osteopathic methodology to standardized patients. These encounters can be coordinated either for practice or formal evaluations, such as the Objective Structured Clinical Exam (OSCE).
The competency assessment tools implemented by the CEAC provide valuable feedback to both the faculty and the students as they aim to improve clinical skills and communication. This realistic, yet controlled, safe environment leads to D.O.s who are better-prepared to provide informed treatment through thoughtful, patient-centered care.
Objective Structured Clinical Exam (OSCE)
The Objective Structured Clinical Exam (OSCE) tests clinical, or hands-on, skills that a medical student is expected to acquire during training. This both complements and contrasts written exams, which evaluate knowledge and, possibly, analytical skills.
The exam is built around a set of pre-determined skills, such as history taking, development of a treatment plan, counseling the patient, and documentation. For example, a surgery OSCE might involve knot tying and use of a scalpel, while an OMM OSCE may evaluate performance of a palpatory exam and execution of a manipulative technique. At SOM, some OSCEs include only two encounters while others are composed of as many as seven or eight encounters, so that all targeted skills are observed and evaluated.
These encounters are staged using a combination of carefully trained patient actors and mannequins, so that each student's experience is standardized while closely approximating a real-life scenario.
Contact Us
If you have questions regarding the CEAC or the OSCE, please reach out to our office.
Nils Brolis, D.O.
Medical Director
brolisnv@rowan.edu
856-566-6071
Sima Bennett, M.P.H., R.D.
Director
bennetsc@rowan.edu
856-566-6172
Kathleen Roderique
Operations Coordinator
roderikm@rowan.edu
856-566-6074
Judith Easley
Program Assistant (Standardized Patient Development)
easleyj@rowan.edu
856-566-6916