Office of Diversity, Equity and Inclusion at RowanSOM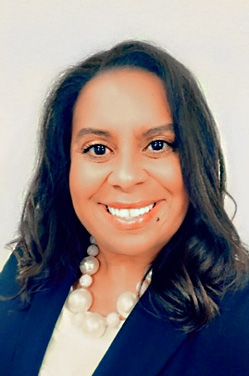 Welcome to DEI at RowanSOM
As part of the Division of Diversity, Equity, and Inclusion (DEI), my role as the Director of DEI is to guide the School of Osteopathic Medicine (SOM) and Graduate School of Biomedical Sciences (GSBS) to create, innovate and evaluate the teaching, learning and working environment so that all can thrive. Our mission to prepare culturally-proficient physicians and researchers who are focused on holistic wellness cannot be realized without intentional, thoughtful introspection and action (individually and by our school), regarding anti-Black racism, implicit bias, heterosexism, and transphobia to enhance our practice.  The recurrent, senseless deaths of people of color, as well as racial and socioeconomic health disparities as evidenced with the COVID-19 pandemic, clearly demonstrate why equitable conditions matter in medicine. Our production of racially and linguistically diverse and socially-just physicians and medical researchers are critical to meet these needs and serve the State of New Jersey.
Under the Division of DEI, RowanSOM offers opportunities for professional learning on a variety of topics, including implicit bias, microaggressions, and being an ally, advocate or accomplice. For more information on DEI learning, click here. RowanSOM's DEI work is led by the Director of DEI with support of the DEI Committee. It includes a focus on four areas – leadership, instruction, systems and culture. The goals in each area are designed to impact our whole school to strengthen the STEM pathway from high school to the professions. RowanSOM is devoted to our students and state by improving diversity, equity and inclusion - from our programs supporting underrepresented, minoritized high school STEM students, to innovative programs in GSBS, to our holistic admissions process, to instruction that prepares future physicians and researchers for culturally-responsive service to eradicate health disparities and racism in medicine.  
Yvonne Ortiz, Inaugural Director of Diversity, Equity and Inclusion at RowanSOM
Schedule a drop in appointment with Ms. Ortiz
Meet Yvonne Ortiz
Yvonne Torruella Ortiz is the Inaugural Director of Diversity, Equity and Inclusion at the School of Osteopathic Medicine. Her career spans diverse institutions of various sizes, geography, public and private, as well as predominately white and historically African American. Ms. Ortiz's 25 years of administrative and teaching experience includes institutional coaching to improve success for undergraduate, graduate and professional students; leading professional learning for equity-minded practice; senior student affairs administration; and creating a culture of evidence for reaffirmation of accreditation. A former first-generation college student from Bronx, NY, Ms. Ortiz's passion is helping disenfranchised students reach their educational and professional goals. Through coaching, she has helped universities collaboratively critique the institutional climate to create changes that improve student belonging and success. Her mantra – we are the campus climate – has inspired greater introspection and collaboration among leadership, faculty, students and trustees to make transformative and sustainable change. If people cannot bring their whole selves to the institutions in which they are supposed to belong, healthy development, engaged learning, and collaborative leadership become less possible. A presenter at numerous national conferences, Yvonne has been recognized for her professional and civic work in student success, equity and justice, improving mental health in higher education, and intersectionality in LGBTQIA and African American communities.
Ms. Ortiz's responsibilities include: leading the School of Osteopathic Medicine's DEI Committee; developing and implementing culturally-sustaining and anti-racist programming for students, faculty and staff; working collaboratively with colleagues in implementing and evaluating systems and structures for reporting bias, harassment and discrimination; and increasing the racial and ethnic diversity of a physician workforce, faculty and staff. 
Yvonne Ortiz can be reached at ortizy@rowan.edu or 856-566-6414.
Schedule a drop in appointment with Ms. Ortiz
Debra Butler
Management Assistant to Ms. Yvonne Ortiz, Director RowanSOM Diversity, Equity and Inclusion (DEI)
Debra Butler has been with the University for 15 years. During most of her tenure, she has worked with the executive management at the School of Osteopathic Medicine. Debra enjoys her volunteer involvement with diversity and inclusion - since the inception of the Diversity Taskforce to the current DEI Committee. She looks forward to working collaboratively with students, faculty and staff as we launch this new endeavor.
Contact Information: 
856-566-6989