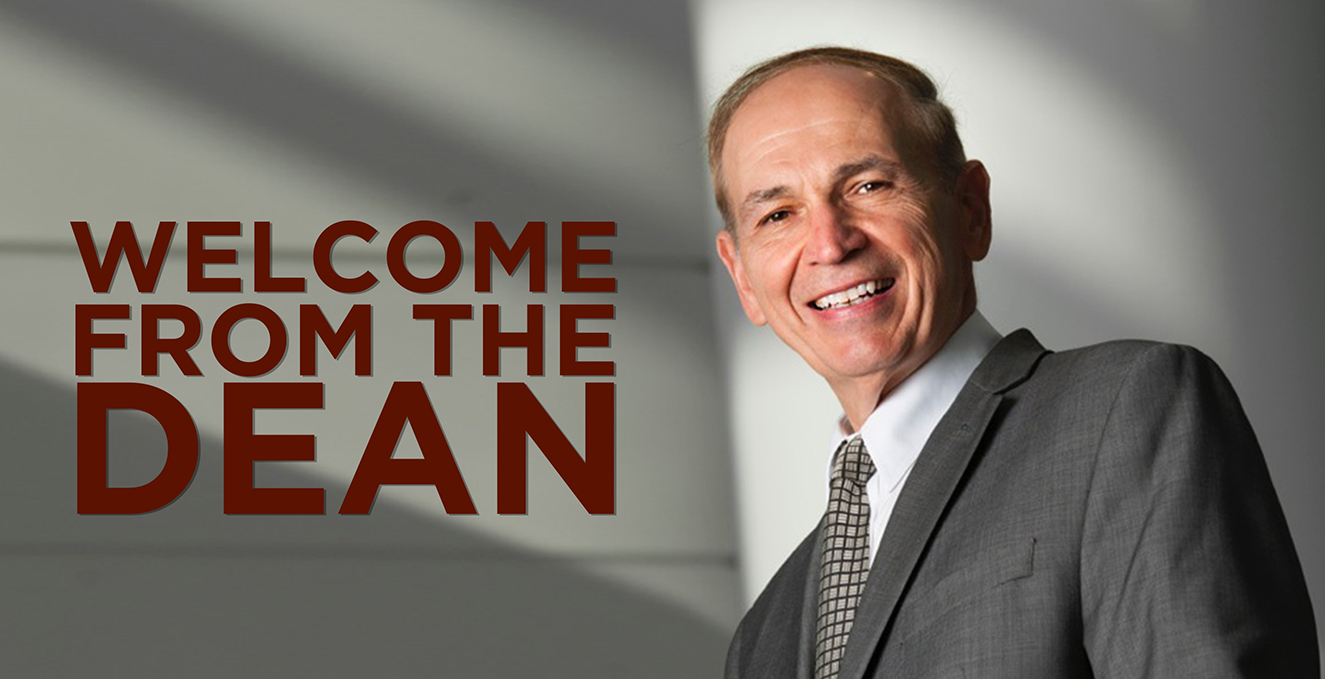 Welcome to RowanSOM. For over 40 years, we have trained skillful, compassionate, culturally-competent and diverse physicians who will become leaders in their communities.
Medical school isn't easy. It can be very stressful. It doesn't need to be. We nurture an environment where we work together, we support one another, and we strive toward a common goal – to serve patients. This family, our RowanSOM family, is committed to excellence in medical education, research and patient care.
Our students are the heart of our school. The diversity of our students' backgrounds is evident in their devotion to community service. They stay focused on what it means to be an osteopathic physician – to recognize the connection of the heart, mind and soul – in treatment of the whole patient. Our alumni are leading the charge in an empathetic physician workforce that serves the diverse and growing populations throughout New Jersey and the nation.
Our faculty is the soul of our school. Our faculty's passion both supports and energizes all we do. It is great for a physician to have knowledge and clinical skill. But, we aim to produce leaders who want to improve the human condition – which means discovery, research and innovation. We do that here. Our clinical and research professors keep us moving forward — steadfast in our mission and inspiring generations of physicians.
We are a community that lives by its values. Those values drive our mission and our commitment to care – Compassion, Collegiality, Excellence, Integrity, Diversity and Innovation. As the dean, it is my responsibility – and my honor – to guide students and faculty down a path that is devoted to principles that have the power to change a person's quality of life.
D.O.s bring to the exam table what the nation needs. A focus on wellness. We emphasize this as we embark on a bold curriculum that addresses patient needs across diverse populations representative of all communities across the nation. Our physicians learn to incorporate many considerations into their practice, such as cultural competence, population health, disease prevention and health promotion.
Every family member at RowanSOM – faculty, physician, staff or student – plays a role in our commitment to excellence and the improvement in the quality of life for others. Join us!
Sincerely,

Thomas A Cavalieri, DO
Dean
Who is Dr. Cavalieri
In addition to his role as Dean of RowanSOM, Dr. Cavalieri also serves as a Professor of Medicine and Osteopathic Heritage Endowed Chair for Primary Care Research. In 2013, Dr. Cavalieri oversaw the successful integration of the University of Medicine and Dentistry of New Jersey-School of Osteopathic Medicine, which became part of Rowan University, a designated research university. Dr. Cavalieri is currently overseeing the modernization of the school's undergraduate medical education curriculum, facilitating a class size expansion, building the school's endowment, and preparing the campus for the single accreditation of the graduate medical education programs.
An advocate for older adults, Dr. Cavalieri has raised the bar on the standard of care for the senior population. He was the Founding Director of the Center of Aging, which has grown into the Department of Geriatrics and Gerontology-New Jersey Institute for Successful Aging at RowanSOM. For more than 16 years, RowanSOM has been named by US News & World Report as one of the country's best medical schools for geriatric medical education, and in 2017, our Primary Care program also named as one of the best in the nation. He is the author of over 40 peer-reviewed publications and abstracts, of which many focus on end of life issues, his primary area of research focus. Dr. Cavalieri has been named a Top Doc in geriatrics by Castle Connelly, the Consumer Union Checkbook, Philadelphia Magazine, New Jersey Monthly, South Jersey Magazine, and SJ Magazine.
Accomplishments
Master Fellow, American College of Osteopathic Internists
Distinguished Service Certificate, American Osteopathic Association
AOA Presidential Citation, American College of Osteopathic Internists
Academic Career Leadership Award, National Institute on Aging
American Osteopathic Association's Mentor Hall of Fame
Physician of the Year, New Jersey Association of Osteopathic Physicians and Surgeons