February 2018 Updates
Read the Dean's eNews for updates and announcements.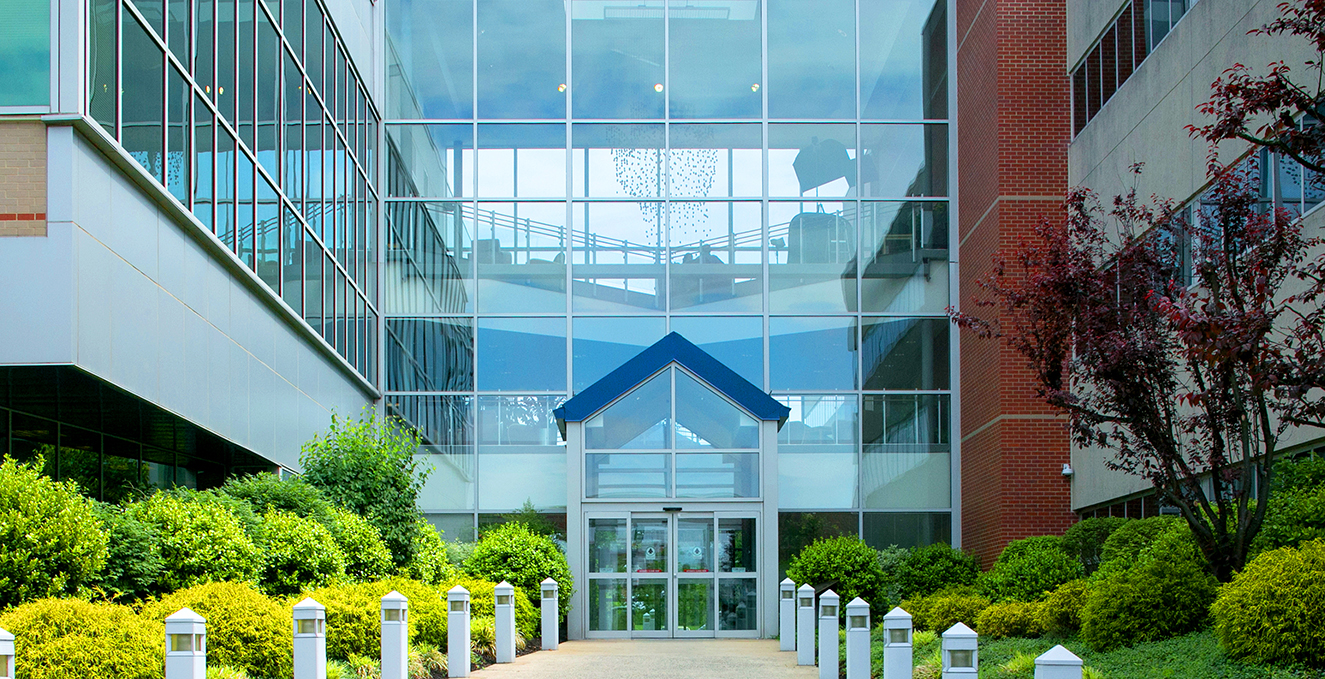 A Note from Dean Cavalieri
February was a short, but busy month on campus. Early in the month, the Class of 2018 continued our school's record of outstanding match results on Osteopathic Match Day and I'm looking forward to our Match Celebration for the entire class on March 16. These are exciting events for our graduating fourth year students and I hope that you join me in congratulating them as they take this next step on their professional journey. 
My best,
Thomas A. Cavalieri, DO, MACOI, FACP
Dean
---
Stratford Campus Update at Dean's Forum
Continued growth was the prevailing theme at this month's Dean's Forum. This August, we will welcome our first incoming class of 200 students. We are now researching ways, either on this campus or in Glassboro, to move forward with an even greater class expansion of up to 300 students. We are also working with our colleagues in Glassboro on making the road from the White Horse Pike to campus a reality, now that the Bradlees property is sold. There is exciting news to report for our faculty practice plan, as well. Rowan Medicine will become the provider for all student health services across Rowan University. You can expect to see an increased presence of our health care providers on the Glassboro campus in the coming months. We also received word that our SBIRT grant has received additional funding of $1.5 million, allowing us to continue to fight South Jersey's opioid epidemic. This is great news for SOM, and it would not be possible without the dedication and support of our faculty, staff, students, alumni and community. 
---
SOM Celebrates Black History Month
SOM's chapter of the Student National Medical Association (SNMA) commemorated Black History Month throughout February.
Weekly activities examined the "Journey through the African Diaspora," which highlighted a different topic and region each week through tabletop displays and PowerPoint presentations. Students, faculty and staff were also treated to delicious samples of traditional African-inspired foods each Wednesday throughout February courtesy of SNMA students.
The annual Black History Month dinner was held on February 22. This year's theme was "Honoring the Past, Embracing the Future," and invited guest, alumna Dr. Camille Semple-Daly '97, delivered the keynote speech. Students also held a three-day silent art auction, with proceeds benefiting the "I Have a Dream Scholarship" for high school students through SNMA's HPREP Program.
---
Primary Care Leads the Way at Osteopathic Match Day
On Monday, February 5, members of the Class of 2018 celebrated their match results in the Osteopathic Graduate Medical Education (OGME) program with a luncheon in the Academic Center. More than half (54.3 percent) of the 66 students who participated in the OGME match will train in the primary care program of their choice, including Family Medicine, Internal Medicine, Ob/Gyn and Pediatrics with the same percentage of students matching to New Jersey based programs. Students who opted to participate in the National Resident Matching Program (NRMP) will learn where they matched when the entire class meets on Friday, March 16, at the Mansion on Main Street for the Class of 2018 Match Celebration and Senior Party.
---
Spring Inter-Professional Grand Rounds Focuses on Breast Cancer
Approximately 100 students, faculty and staff from Glassboro campus, the School of Osteopathic Medicine and Cooper Medical School of Rowan University, as well community members, attended the Spring Inter-Professional Grand Rounds, "Breast Cancer: An Inter-Professional Approach to Treatment," earlier this month.
The program featured a multidisciplinary panel that addressed a wide range of considerations for a breast cancer patient, including treatment approaches, surgery, radiation oncology and psychotherapy. The panel included Erika Parker Hauer, a local nurse and breast cancer survivor who shared her personal breast cancer story. Other panelists included: Dr. Generosa Grana, Director, MD Anderson Cancer Center at Cooper and Hematolgoist/Medical Oncologist, Cooper University Hospital; Dr. Alan J. Shienbaum, Senior Pathologist, Jefferson Health New Jersey and Clinical Professor, Pathology, SOM; Dr. Kahyun Yoon-Flannery '11, Medical Director, Jefferson Health New Jersey Comprehensive Breast Center and Clinical Assistant Professor, Surgery, SOM; Dr. Tamara A. LaCouture, Section Chief and Medical Director, Radiation Oncology, Jefferson Health New Jersey; and Dr. Robert Brecher, Licensed Clinical Psychologist, Centra Comprehensive Psychotherapy and Psychiatric Associates.
The Inter-Professional Grand Rounds program brings together panelists from a variety of health care fields to discuss their role in the comprehensive care of a patient. The goal of this program is to provide an opportunity for students to learn about how these providers collaborate on a given case to ensure optimal patient care.
---
Community Grand Rounds Discusses Health Disparities
The Stratford campus welcomed Dr. Anthony DiFabio for a recent Community Grand Rounds lecture, "The Role of Human & Social Services in Addressing Health Disparities." Dr. DiFabio is the President and Chief Executive Officer of Robins' Nest, Inc., a not-for-profit corporation that provides human and social service programming throughout southern New Jersey. Robins' Nest, Inc. currently offers over 70 programs to more than 12,000 children, adults and families annually in the region. Dr. DiFabio also serves on a number of boards across South Jersey, including the New Jersey Association of Mental Health and Addiction Agencies, New Jersey Alliance for Children, Youth and Families, and the Nonprofit Development Center of Southern New Jersey. He is also an active member of national organizations, including the Mental Health Corporations of America and the Child Welfare League of America. The Community Grand Rounds lectures are sponsored by the Student National Medical Association (SNMA) in conjunction with the Office of the Dean.
---
Retired Physicians Invited to Join 'Coffee Club'
The Rowan Family Medicine Coffee Club is looking for new members! The club provides a great networking opportunity for retired physicians and volunteer faculty who are dedicated to SOM. The coffee club meets the first Wednesday of each month. Please consider joining us at our next session on March 7 from 7:30 to 9:00 am in the Top Docs Café; email 
familymedsom@rowan.edu
 or call 856-566-6085 for more information.
---
Upcoming Events
Rowan Gives Day
Thursday, March 1
SOM Medicine Ball
Saturday, March 3
7:00 pm
Crowne Plaza, Cherry Hill, NJ
Annual Scholarship Luncheon
Sunday, March 11
12:00 pm
Lucien's Manor, Berlin, NJ
Match Celebration and Senior Party
Friday, March 16
11:45 am
The Mansion on Main Street, Voorhees, NJ
22nd Annual Research Day
Thursday, May 3
10:00 am to 3:00 pm
Academic Center, Multipurpose Room
Read January Updates