March 2018 Updates
Read the Dean's eNews for updates and announcements.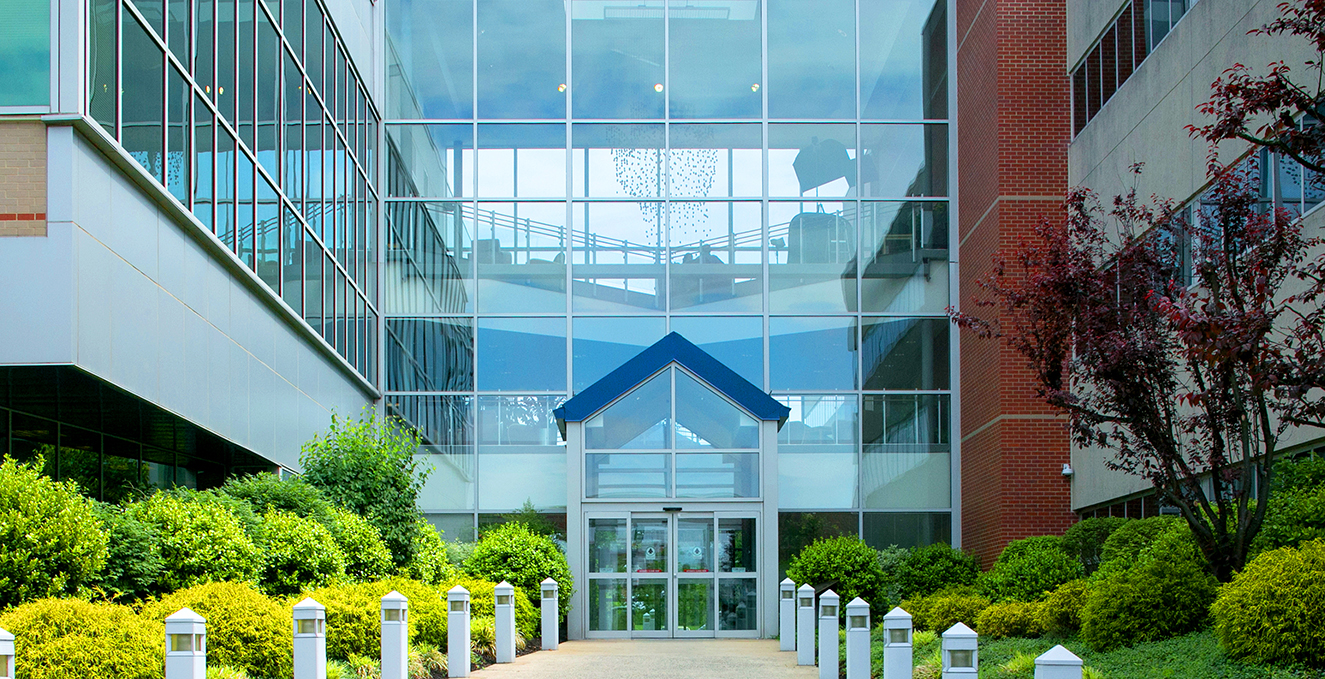 A Note from Dean Cavalieri
Every year at this time I'm reminded, once again, of how truly special our SOM family is. Whether it's our students' impressive achievements in securing the residencies of their choosing, the outreach we see during DO Day on the Hill or the incredible generosity of students, faculty, staff and friends who support us through donations and scholarships, SOM is more than a place. It's an amazing community of people connected by the common bond of our school's presence. 
My best,
Thomas A. Cavalieri, DO, MACOI, FACP
Dean
---
It's a Match for Class of 2018
Joyful cheers and laughter filled The Mansion on Main Street in Voorhees just past noon on Friday, March 16, as 86 graduating students learned the most exciting news of their budding careers - the hospitals and medical centers where they will continue training in their chose specialties. The students "matched" through the National Resident Match Program (NRMP), a highly competitive program that offered 33,167 positions to more than 37,100 applicants this year. They celebrated alongside family and friends, as well as 54 fellow students who had either "matched" a month earlier through the American Osteopathic Association (AOA) Match or through their enlistment in the U.S. Military.
More than half of the graduating student doctors who matched will fill primary care internship or residency programs in Family Medicine, Internal Medicine, Pediatrics and Ob/Gyn, with 64 graduates continuing their training in New Jersey-based programs.
In addition to celebrating the match placements, the afternoon included a walk down memory lane via a flashback video, as well as learning the winners of the "Senior Superlative Awards." Lauren Lutz, wife of Student Doctor Yevgeniy Polunin, also received the 2018 Donna Jones Moritsugu Award that afternoon for her positive impact on this year's class.
---
Dr. Jennifer Caudle Inspires Many at DO Day on the Hill
The osteopathic medical community convened in Washington, DC for DO Day on the Hill on March 7. The day is an exciting opportunity for DOs and osteopathic medical students to educate members of Congress on who DOs are and the importance of osteopathic medicine. Family Medicine's Dr. Jennifer Caudle attended the event, speaking to over 1,000 students about the osteopathic profession, her training and advocacy in health care. In addition to her responsibilities as a faculty member and practicing physician, Dr. Caudle is a regular health contributor to regional and national media. Her talk was an inspiration to those in attendance, and shared across social media to those following at home. 
---
Students Thank Donors at Annual Scholarship Luncheon
For more than 20 years, SOM's Annual Scholarship Luncheon has hosted generous donors and their student award recipients. This year, nearly 200 students, families, friends and alumni gathered at Lucien's Manor in Berlin for the celebration.
At the luncheon, 107 scholarships totaling over $354,000 were awarded to students to help defray the cost of their education. This year, two new scholarships were awarded: The Chopra Family Annual Scholarship, established by Dr. Anita Chopra, Chair, Department of Geriatrics and Gerontology, New Jersey Institute for Successful Aging, and her husband, Raj; and the Weeks Family First Generation Award, established by Dr. William Weeks '17 and his wife, Katrina.
The support from loyal donors enables SOM to enrich educational experiences for every student. To learn more about the impact of scholarships or how to create your own, visit 
giving.rufoundation.org/som.
---
Financial Aid "Exit Program" Educates Graduates on Loan Repayment
Each year, the Stratford Campus Financial Aid Office hosts an "exit program" for students who borrowed funds through federal, state and/or private lenders to complete their education. The in-depth program educates upcoming graduates on their loan debt repayment options. This year's program, held on March 20 for 117 graduating students, also included a session about understanding credit.
Following the financial aid exit program, the Office of Student and Alumni Affairs hosted a class luncheon, as well as an informational session regarding Commencement in May.
---
Emergency Medicine Club Members Demonstrate Skills at National Competition

Student representatives from the SOM Emergency Medicine Club recently demonstrated their diagnostic and clinical skills at the National Simulation Competition sponsored by the American Medical Student Association in Washington, DC. After three days of competition that included rigorous patient simulations, the SOM team of Duwayne Campbell '20, Lauren Crispino '21, Michael DiFilippo '20 and Matthew Tribble '20 finished in fourth place. The event provided an excellent opportunity for the team members to demonstrate and develop skills in the areas of critical care, emergency medicine, neurology and surgery, as well as meet with and exchange ideas and experiences with fellow medical students.
---
Students, Faculty and Staff Promote Inclusivity
SOM's Department of Medicine and Pediatrics Club supported the Special Olympics Spread the Word to End the Word Day, observed nationally on March 7. Spread the Word to End the Word Day is an annual campaign to recognize that our choice of language frames how we treat others, as well as rally people to pledge respect toward all individuals, making the world a more accepting and inclusive place for all people. The students, faculty and staff also supported World Down Syndrome Day's "Rock Your Socks" initiative.
---
Generous Donors Make #RowanGIVES Day a Success
On March 1, the university held its fourth annual #RowanGIVES Day, a campus-wide, 24-hour social media campaign that celebrates philanthropy. The University surpassed its goal of 1,250 donors, smashing the record at 2,332 and raising over $112,000.
Thanks to the generosity of alumni, faculty, students and staff, SOM and GSBS had a successful day of giving. SOM Deans and Chairpersons made a gift of $4,750 and created the SOM Leadership Challenge. Once the goal of 100 donors was met, the Challenge gift was added to the day's total, marking $9,200 in donations for the Rowan-Virtua SOM Annual Fund.
A #RowanGives Day celebration was held in the Academic Center Atrium, and everyone who stopped by enjoyed refreshments and took turns at football toss, fishbowl game, Corn Hole and the candy jar guessing game to earn a t-shirt. The Washington Township Pediatrics office won a pizza party for sharing a photo of staff wearing their Rowan pride.
Thank you to all who came out to the celebration and who participated in this annual day of giving.
---
SOM Celebrates the "Most Wonderful Night of the Year"
More than 440 guests attended the annual Medicine Ball at the Crowne Plaza in Cherry Hill on March 3. Themed the "Most Wonderful Night of the Year," it truly was one to remember with cocktails and hors d'oeuvres, dinner and dancing, and a very popular photo booth for guests. 
---
Upcoming Events
Community Grand Rounds
"Global Health and Why it Matters to You"
Monday, April 2
12:00 pm
Academic Center, Multipurpose Room
Active Shooter Seminar
Monday, April 9
9:00 am to 11:00 am
Rowan Medicine Building, Room 3000
Atlantic Regional Osteopathic Conference (AROC)
Wednesday, April 25 through Saturday, April 28
Golden Nugget Casino, Atlantic City
22nd Annual Research Day
Thursday, May 3
10:00 am to 3:00 pm
Academic Center, Multipurpose Room
SOM and GSBS Commencement
Thursday, May 10
2:00 pm
University Green, Glassboro Campus
Read February Updates