May 2018 Updates
Read the Dean's eNews for updates and announcements.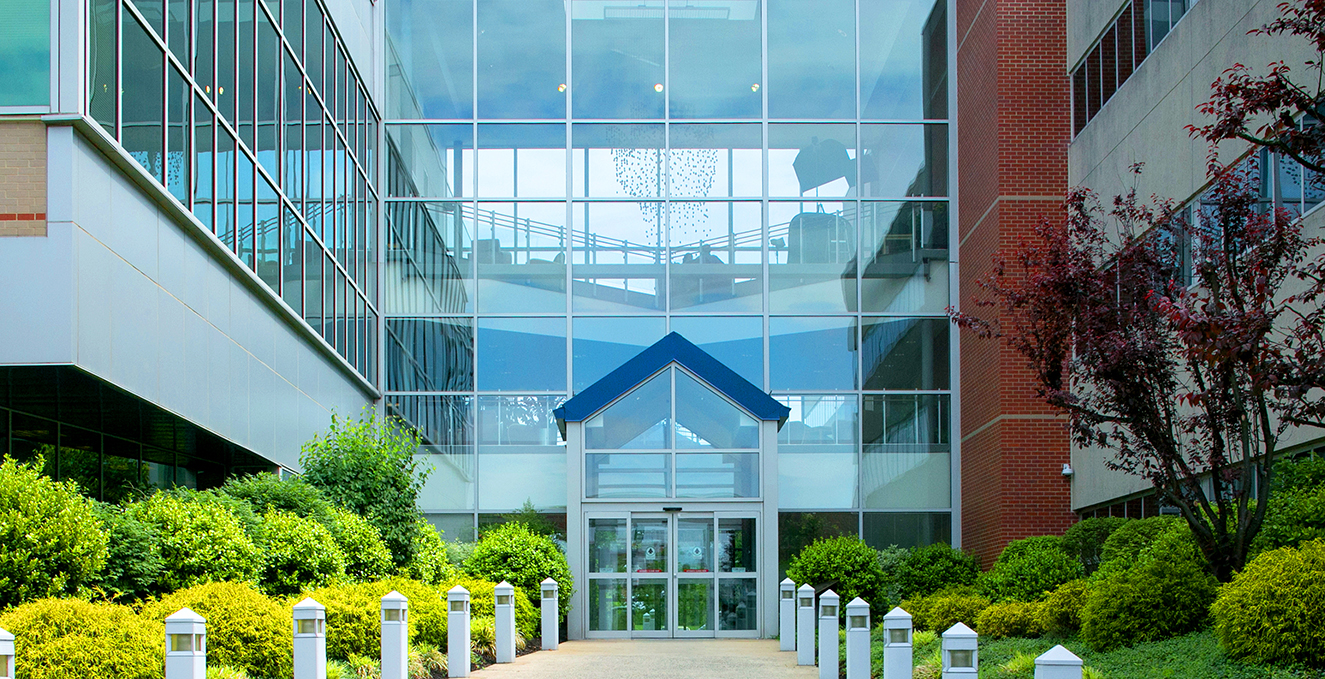 A Note from Dean Cavalieri
'Commencement' is truly that on our campus. Earlier this month, we offered our best wishes to our graduates for the next phase of their careers, while at the same time, work was already underway to prepare for the beginning of our next academic year. In just two short months, we will welcome the Class of 2022, the largest entering class in SOM's history.
Once again, I want to extend my congratulations to our graduates, along with my sincere gratitude to all the faculty, staff and student volunteers who made our Commencement Ceremony - and our entire 2017-2018 academic year - so successful.     
My best,
Thomas A. Cavalieri, DO, MACOI, FACP
Dean
---
Physicians and Researchers Celebrated at Commencement
Stethoscopes and white coats were replaced with tassels and academic robes as the graduates of the School of Osteopathic Medicine and the degree recipients from the Graduate School of Biomedical Sciences celebrated the commencement of their post-graduate endeavors on May 10.
After they each presented their remarks to the graduates, both Dean Cavalieri and Dr. Kenneth Blank, Rowan University's Senior Vice President for Health Sciences, presented the Distinguished Alumnus Award to Col. Lisa J. Hou, DO '96, New Jersey's Deputy Commissioner of Veterans Affairs, as well as the 2018 Medal of Excellence Award to Dr. William F. Ranieri, Professor Emeritus. 
The presentation of several student and faculty awards, and the official conferral of master's and doctoral degrees was followed by a special ceremony acknowledging the graduating physicians who were sworn in as officers of the U.S. Armed Forces.
---
CARES Institute Awarded $75,000 in Grants
Rowan Medicine's CARES Institute was recently awarded $75,000 in grants from the Investors Foundation and Roma Bank Community Foundation, a part of Investors Bank. The grants are awarded to non-profit organizations that enrich the diverse communities served by the grantor. The health care team at the CARES Institute helps over 2,000 children every year, providing a nurturing environment for children and families affected by abuse, and also provides training and education to medical, mental health, child protection and law enforcement professionals.
---
22nd Annual Stratford Campus Research Day
Biomedical research was celebrated at the 22nd Annual Stratford Campus Research Day on May 3. Participants were treated to two lectures from SOM faculty: Dr. Daniel Manvich of the Department of Cell Biology and Neuroscience presented "Behavioral Predictors of Stress-Triggered Cocaine Seeking: Evidence from Preclinical Studies" and Drs. Joshua Coren and Joanna Petrides presented "Addressing the Opioid Addiction Problem."
The Multipurpose Room was transformed into a sea of posters with colorful graphs, charts and photos illustrating research conducted by students and faculty, who were on hand to discuss their findings. The day culminated with the presentation of awards for the best medical and biomedical science research projects. 
This year's award winners were:
Summer Medical Research Fellow
1st place: Keiko Yoshioka
2nd place: Lauren McKay
3rd place: Ilsun Lee
Graduate School of Biomedical Sciences
1st place: Leonid Anikin
2nd place: Gabrielle Hillman
3rd place: Vincent Manna
---
Department of Psychiatry Faculty and Residents Receive Honors
Congratulations to two Department of Psychiatry faculty members who were recently named "Top Docs" by area magazines: Dr. Rachel Shmuts, SJ Magazine; and Dr. Nazli Gulab, in both Philadelphia Magazine and SJ Magazine.
Additionally, at the recent American Psychiatric Association Meeting, Dr. Allen Masry was officially designated as a "Distinguished Fellow" by the association. Two department residents, Dr. Stephen Mateka and Dr. Adam Sagot, each received one of four Meritorious Achievement Awards for our region. Dr. Sagot also published an article, "Advocating for Advocacy," in the American Association for Child and Adolescent Psychiatry newsletter.
Congratulations to all!
---
Two Students Receive Edward J. Ill Excellence in Medicine Scholarships
Tara Beck and Sheila De Young, both members of SOM Class of 2019, were named as recipients of the 2018 Edward J. Ill Excellence in Medicine Scholarship. The scholarships, created by MDAdvantage Insurance Company and Edward J. Ill Excellence in Medicine Foundation, are awarded to students who demonstrate remarkable  accomplishments in their field of study, and support the future of medicine in New Jersey.
---
Honors Reception Celebrates Student and Faculty Achievements
On May 1, students, faculty, staff, alumni and friends gathered for the SOM Honors Reception. The event celebrated student doctor Ashley Sam as both the SOM and National "Student DO of the Year" as well as Dr. Carl Hock, Senior Associate Dean for Research and the Graduate School of Biomedical Sciences as the "Founders Award" recipient. Dr. Hock was recognized for his contributions to research and medical education, as well as his leadership to both SOM and GSBS. In addition to honoring the awardees, the event allowed Alumni Association President Dr. John Bertagnolli '83 to update guests on alumni endeavors.
Read April Updates