June/July 2018 Updates
Read the Dean's eNews for updates and announcements.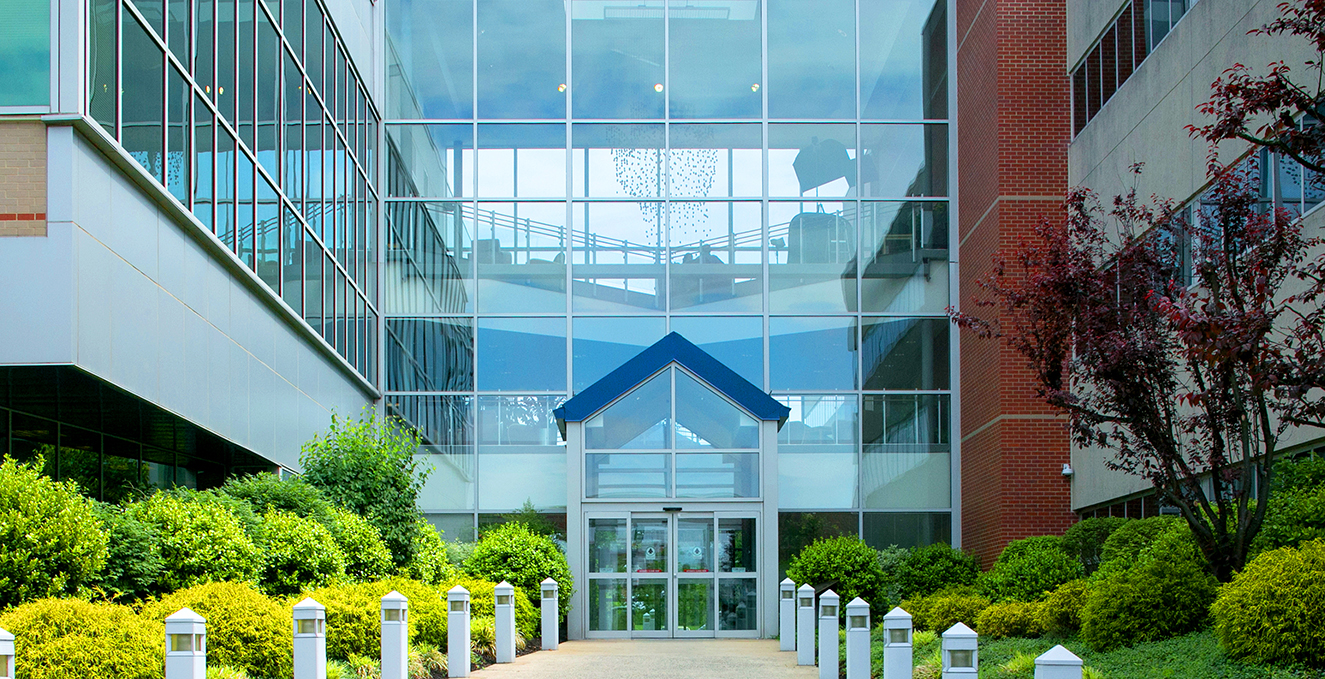 A Note from Dean Cavalieri
Each year, the summer break in classes at SOM gives us the opportunity to host many high school and undergraduate students on our campus who may one day join the ranks of our physicians and researchers. At the same time, preparations continue for our annual White Coat Ceremony, one of the academic year's most exciting days. This year, we will welcome the largest incoming class in our school's history. The 200 students in the Class of 2022 will also be the largest entering class of any New Jersey medical school. 
Finally, I'm happy to announce SOM's new website. Many thanks go out to everyone who worked tirelessly to create this website that beautifully illustrates everything that makes SOM such a special place.      
My best,
Thomas A. Cavalieri, DO, MACOI, FACP
Dean
---
SOM's New Website is Here!
Rowan-Virtua SOM has launched a new website -  
https://som.rowan.edu
 ! Our new site highlights the osteopathic philosophy of healing the whole patient through mind, body, and spirit. Through visuals, concise content, and student perspectives, we showcase medical education and excellence at Rowan-Virtua SOM. This constituent-focused, mobile-friendly digital space is ready to greet prospective DOs and make work more efficient for our SOM community. Take a few minutes to browse around, bookmark the site, and offer suggestions using the feedback feature.
We are excited for everyone to experience Rowan-Virtua SOM through our new website - and see how we DO medicine!
---
Dr. Paola Leone and Rowan Research Highlighted in People Magazine Story
A gene therapy developed by Dr. Paola Leone, director of the Cell and Gene Therapy Center and an SOM professor, is central to a New York family's efforts to raise money to save children from the fatal Canavan disease. 
Canavan disease is a rare, progressive genetic disorder that typically takes a child's life by age 10. The People magazine story details the Landsman family's efforts to raise funds through a GoFundMe page to support Dr. Leone's innovative therapy that has shown potential to halt or even reverse the most damaging symptoms of the disease. The family has personal experience with the Canavan disease, as two of their children suffer from the rare condition.
"Canavan disease is a fatal, inherited diseased caused by a genetic mutation," Dr. Leone explains. "The disease is characterized by progressive and severe brain atrophy that manifests with delayed development, developmental regression, macrocephaly, spasticity, seizures, visual impairment and short life expectancy. There is currently no treatment or cure for Canavan disease."
You can read the full article, as well as find the link for the GoFundMe, on 
people.com
. 
---
Congratulations to Dr. David Libon
South Jersey Biz magazine's annual 'Who's Who in Health Care' edition included Dr. David Libon, professor at New Jersey Institute for Successful Aging, among the 20 physicians, executives, researchers and educators who are helping to shape the health care industry in South Jersey. The magazine noted that, despite challenges, the honorees "continue to be advocates for those who need special care to advance the state of local medicine in South Jersey."
---
SOM Receives $100,000 in Donations from ShopRite
Rowan University School of Osteopathic Medicine departments and programs were part of the more than 40 non-profit groups that received grants from ShopRite at the annual charity luncheon held during the ShopRite LPGA Classic Presented by Acer in Galloway, NJ. The programs at SOM that will benefit from the $100,000 in grant monies include AHEC (Area Health Education Center) Scholars Program; CARES Institute Experts in Child Abuse and Neglect lecture series; Internal Medicine/Pediatrics Special Needs Patients initiative; and NJISA program for family caregivers and community members caring for Alzheimer's patients.
---
Scholarship Recipients Meet with Foundation Representative
First-year SOM students Anthony Capraro and Brittany Uribe enjoy lunch with Mrs. Y.C. Chen and Gail Forman, SOM's senior director of Development. We are very thankful to Mrs. Chen for the ongoing generosity of J.T. Tai & Company Foundation, and her commitment to funding medical education in the spirit of the late J.T. Tai, a Shanghai-born antiques dealer who started the foundation with the philosophy that every person will need a physician at some point in his or her lifetime. SOM students are fortunate recipients of this gift each year.
---
Scholarship Honors Beloved Faculty Member
The creation of the Frank Levin, DO Endowed Scholarship in Emergency Medicine was announced at the 2018 Emergency Medicine residency graduation dinner on June 7. A faculty member since 1976, Dr. Levin chairs the Department of Emergency Medicine, and is beloved and respected by many. The scholarship was created by a group of emergency medicine physicians, many of whom were trained by and have worked with Dr. Levin, to benefit a fourth-year SOM student intending to practice emergency medicine in southern New Jersey. Donations to the new scholarship can be made to Rowan University Foundation by contacting Gail Forman at 856-566-6635 or forman@rowan.edu.
---
Resident Named New Jersey ME/CFS Association Medical Scholar
Dr. Dante Paredes, a medical resident at SOM, was recently named the New Jersey ME/CFS Association's Medical Scholar for 2017-2018. The award is presented to a medical student or resident whose essay best responds to a specific question related to myalgic encephalomyelitis, also known as chronic fatigue syndrome, which is a disabling, complex illness with no known cause or cure. Dr. Paredes received a $4,000 stipend for his winning essay.
Read May Updates