October 2018 Updates
Read the Dean's eNews for updates and announcements.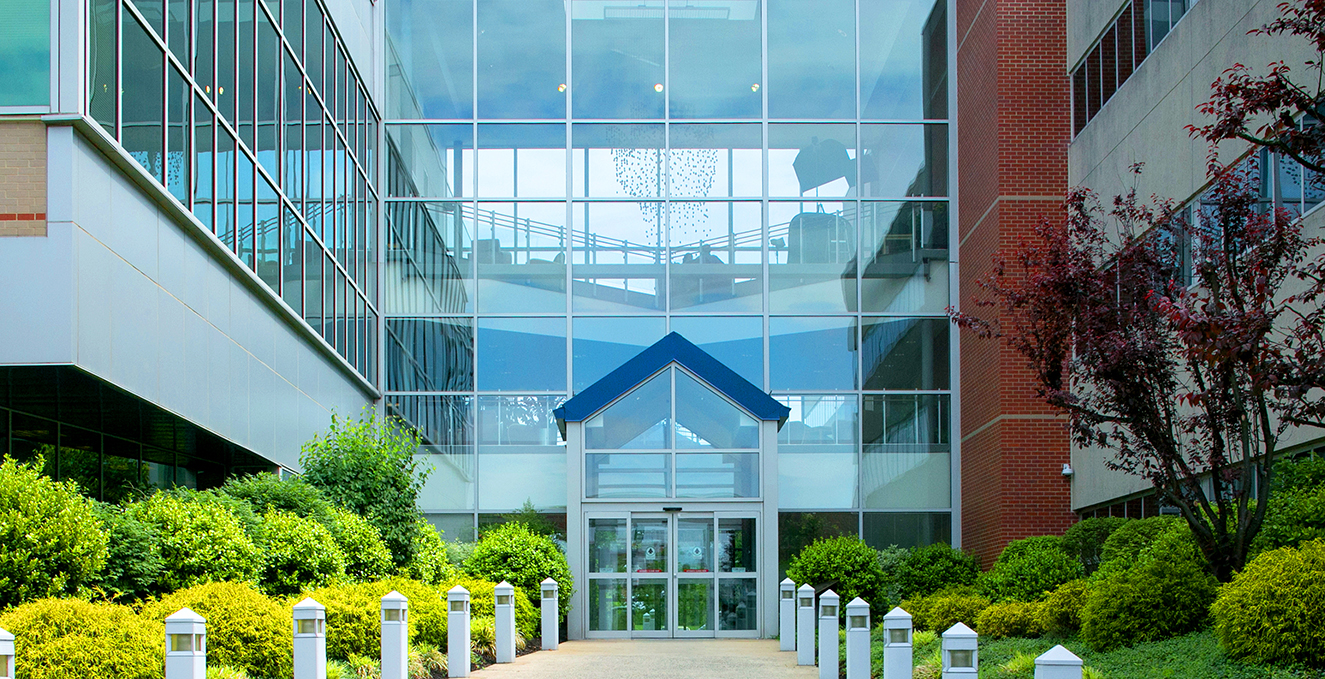 A Note from Dean Cavalieri
This year's OMED theme - "Come Together" - was appropriate for our SOM family in October. The month began with a large gathering in San Diego of current and former students, faculty and staff at the AOA sponsored exposition, followed mid-month by the annual meeting of our SOM faculty. Later in October, SOM representatives came together with colleagues from the University's other schools in celebrating Rowan's annual homecoming event.
All told, October was a busy month at SOM. Please take a few moments to read about other happenings on our campus and join me in congratulating Dr. Kaari and Dr. Leone for the special recognition they received for their research this month.
My best,
Thomas A. Cavalieri, DO, MACOI, FACP
Dean
---
Students, Faculty and Staff 'Come Together' for OMED '18
Representatives from SOM traveled to sunny San Diego for this year's Osteopathic Medical Conference and Exposition (OMED) of the American Osteopathic Association (AOA), October 5 to 9. The theme, "Come Together," encouraged participants to learn, inspire, connect and celebrate the osteopathic heritage with colleagues from across the country. This year's OMED included integrative learning experiences, valuable CME sessions and many networking opportunities.
On Sunday, October 7, alumni had a chance to interact with current SOM faculty, students and staff at a reception held at the historic El Cortez Don Room.
---
Faculty Convene at Annual Meeting
The Annual General Faculty Meeting on October 15 brought together all SOM faculty for an update on topics such as curriculum, admissions, research and student academic progress. New faculty members were formally welcomed at the meeting, which also included a keynote address by Dr. David A. Acosta, Chief Diversity and Inclusion Officer of the Association of American Medical Colleges. Dr. Acosta's address, "Emerging as an Equity-Minded Academic Medical Institution through Inclusion Excellence: the Implications for Medical Education," was followed by a question-and-answer session moderated by Dr. Richard Jermyn, Professor and Chair, Rehabilitation Medicine and Director, NeuroMusculoskeletal Institute Addiction Medicine, who also chairs SOM's Diversity Task Force.
---
Poster Receives High Marks at OMED Competition
A research poster by Dr. Jacqueline Kaari, Chairperson of the Department of Pediatrics and Adolescent Medicine, received the highest score in a national competition held at OMED. Dr. Kaari's research showed how Medicaid, the Children's Health Insurance Program and the marketplace have combined to increase the rate of children with health insurance to an all-time high of 95 percent, and identified barriers to covering the 3.6 million children who remain uninsured. 
---
SOM Hosts Discussion Regarding Social Media Use
Dr. Jill Walsh, a social media and education consultant affiliated with Boston University, visited the Stratford campus on October 3 to discuss how to navigate the online world of social media and gaming in the workplace and with children. She first met with medical students, faculty and administration for a private session regarding how to maintain professionalism while using social media at work, as well as the mental health implications sometimes associated with technology use. She then held a public discussion on understanding the adolescent use of gaming and social media, including popular formats and platforms, and how to employ strategies for success at home.
---
Researcher Discusses Gene Therapy in MIT Review
Dr. Paola Leone, Director of the Cell and Gene Therapy Center and an SOM professor, was recently interviewed in MIT Technology Review for a story about the Landsman family, whose two children suffer from the fatal Canavan disease. Canavan disease is a rare, progressive genetic disorder that typically takes a child's life by age 10. Dr. Leone developed the gene therapy that could potentially save their lives. You can read the full article
here
.
---
NJISA Presents "Inspired: A Unique Exploration of the Human Brain and Memory"
The New Jersey Institute for Successful Aging (NJISA) invited the public to watch a free screening of award-winning documentary, My Love Affair with the Brain: The Life and Science of Dr. Marian Diamondthe evening of October 18. The documentaryprovides insight into the legacy of Dr. Marian Diamond, one of the founders of modern neuroscience, while presenting viewers with a deeper understanding of their own brains. The screening was followed by a question-and-answer session with NJISA faculty, including Dr. Christian White, Assistant Professor of Psychiatry, NJISA; Dr. Kevin Overbeck, Assistant Professor of Medicine, NJISA; Nancy Alterman, MSW, ACSW, LCSW, Clinical Instructor, NJISA; and Dr. David Libon, Professor of Geriatrics, Gerontology and Psychology, NJISA. Funding for this program was provided by a grant from Shoprite LPGA Classic and Wakefern Food Corporation.
---
SOM @ Rowan Homecoming
On October 20, SOM was part of Rowan's Homecoming activities outside of Richard Wacker Stadium on the Glassboro campus. SOM's tent at "College Row" featured information about SOM and Rowan Medicine, as well as giveaways and activities from the offices of Student Affairs and Alumni Engagement, Admissions and Marketing. Student clubs participated as well, with the SOM Community Health Center hosting a zombie autopsy, the Pediatrics Club helping children tend to wounded teddy bears, and the OMM Clinic providing osteopathic manipulative medicine (OMM) demonstrations. Not to mention, the Sports Medicine Club added a bit of competition to the tent with corn hole games.
---
Boo! Halloween Happenings in Stratford
Students, faculty and staff showed off their pumpkin carving skills on October 25 in the Top Docs Café. This was the third year Top Docs Café hosted the pumpkin-carving contest, and this year's winning gourd belonged to Hajere Gatollari '21.
There's still time to participate in other Halloween-related activities. Decorated your department with cobwebs and ghosts or have staff dressed in costume? Be sure to take pics and submit the photos to Jane Elliott elliottj@rowan.edu by noon on Thursday, November 1. The winning photos will receive prizes. And, don't forget to bring in your leftover candy on Friday, November 2 for trick-or-treating from noon to 2:00 pm.
---
Upcoming Events
Hepatitis C and Baby Boomers
Dr. Judith Lightfoot discusses risk factors and answers questions on the occurrence of Hepatitis C in the Baby Boomer population.
Monday, November 5
7:00 pm
Margaret E. Heggan Public Library, Sewell
South Jersey Kids Expo
Saturday, November 17
11:00 am to 3:00 pm
The Rec Center at St. Matthew's, 31 West Academy Street, Williamstown
25thAnnual Unity Tree Celebration
Friday, December 14
12:00 pm
Academic Center
Please join Dean Cavalieri and the Administration immediately following the Unity Tree Celebration for a festive lunch reception in the Multipurpose Room. Lunch will be served in two seatings: 12:30 pm and 1:30 pm.
Food donations for the South Jersey Food Bank will be accepted during the Unity Tree Celebration.
Please RSVP to Jane Elliott at elliottj@rowan.edu by December 7.
Read June/July Updates