Pipeline Programs
We believe it is vital to invest in the future of medicine and research – and not just with our RowanSOM community. In addition to the programs we offer for current medical students, researchers and incoming medical students, we have several programs designed for high school students. These hands-on programs offer high-achieving high school students throughout Southern New Jersey the opportunity to experience medical school first-hand with RowanSOM students and faculty members.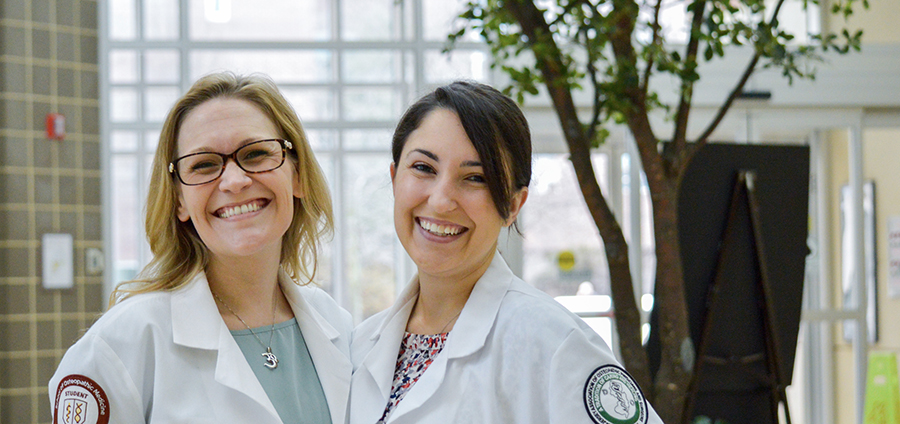 SOM Student Programs
The Pre-Matric Program
Incoming students have the opportunity to get a taste of medical school before they even take their first class! Our three-week Pre-Matric program helps future physicians acclimate to the academic and social challenges of medical school, while also providing a familiarization with all that the Stratford area has to offer. Participants benefit from an introduction to some of the major concepts of first-year curricula, as well as the opportunity to interact with administration, faculty, upper-class students and peers in a relaxed, pre-matriculation atmosphere.
Learn More
Summer Medical Research Fellowship (SMRF)
RowanSOM medical students are invited to participate in scientific research activities at a professional level in our SMRF program. This competitive program offers hands-on experience, especially for first year students and those who are following the Combined D.O./Ph.D. track. Participants develop a clinical or basic-science research project that ultimately contributes to faculty research projects targeting the enhancement of prevention, treatment and cure of disease. At the completion of a successful project, students will present their research on Research Day.
Learn More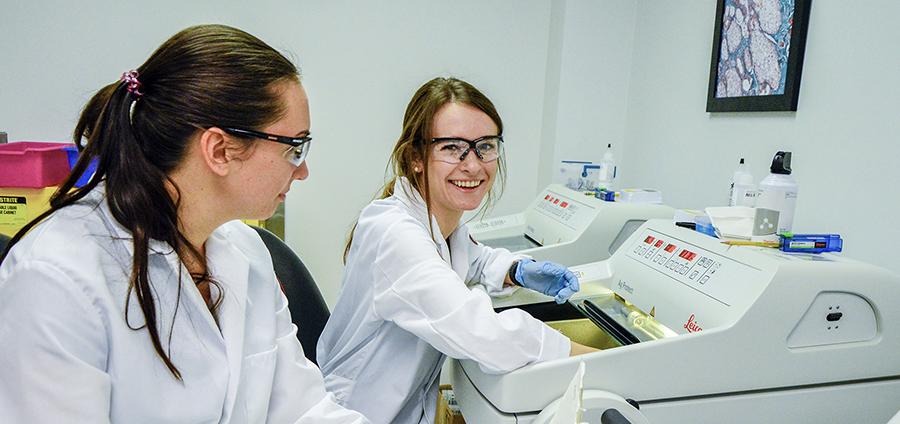 Undergraduate Programs
RowanSOM Summer PREP
RowanSOM Summer PREP is a great way for high-achieving college Juniors and Seniors from institutions across New Jersey to gain a variety of experiences in support of their medical school preparation. Each year, this competitive program introduces 12 undergraduates to Osteopathic Medicine through exposure to biomedical research, clinical shadowing, MCAT instruction, medical school processes, and skill-building seminars.
Learn More
Summer Undergraduate Research Experience (SURE)
Calling all undergraduate research students, we have a terrific summer planned for you! The Summer Undergraduate Research Experience is a 10 week, tuition-free, paid internship at RowanGSBS. SURE provides a stimulating hands-on research experience for undergraduate students considering graduate education in the biomedical sciences. Research opportunities are available in many areas of biomedical research including mitochondrial biology, developmental biology, inflammatory mediators, aging, gene expression, and cancer biology. Application information for this program is available through RowanGSBS.
Learn More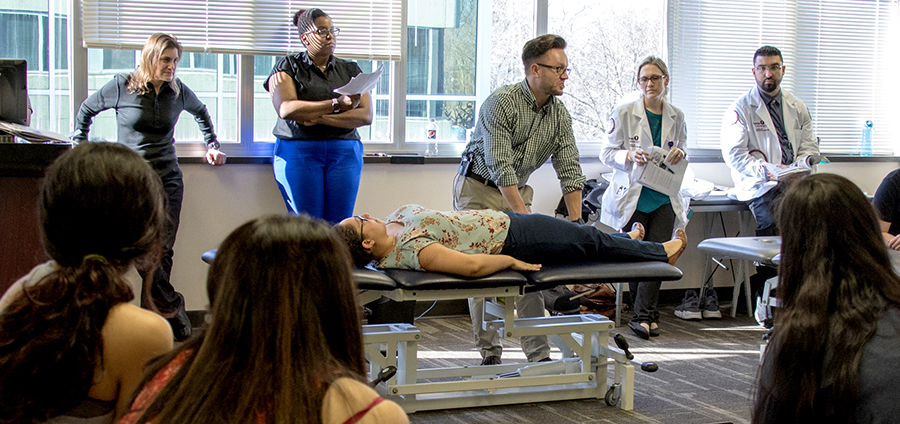 High School Programs
Medical Science Academy
This 28-week program appeals to future physicians who are currently honor students in their senior year of high school. The program meets twice weekly and blends didactic and hands-on experiences with participation in interactive presentations with medical and health care professionals. Students are exposed to the benefits of treating the whole patient through osteopathic principles and its contributions to wellness - for the patient and the community.
Learn More
ShaD.O.w Program
High school students who have an interest in the medical profession can ShaD.O.w a RowanSOM medical student for a day and find out what it takes to become a successful physician. This program highlights the importance of osteopathy in healthcare, focusing on treatment of the whole patient, and the dedicated path of a medical student.
Learn More