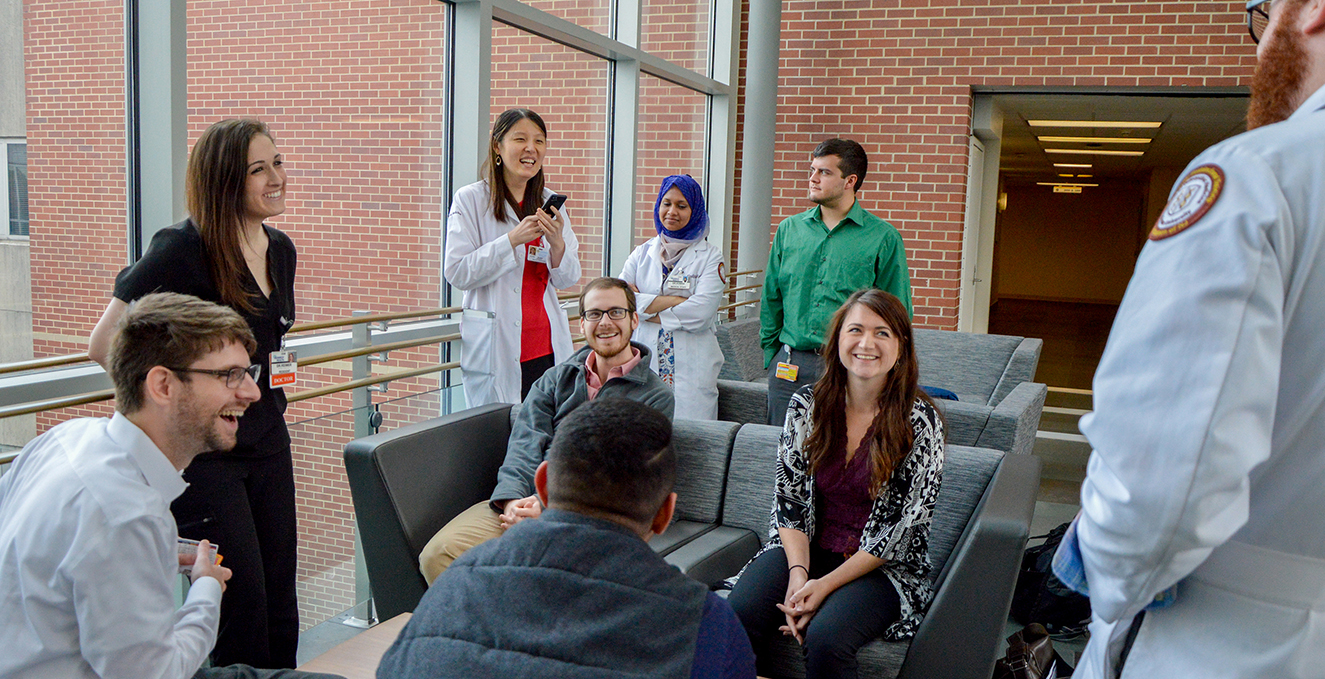 Academic Affiliates
In addition to the RowanSOM ACGME sponsoring institution consortium partnership with Jefferson Health New Jersey and Virtua Our Lady of Lourdes Hospital, RowanSOM is also academically affiliated with several additional GME training programs in New Jersey.
These residency and fellowship programs are accredited by the ACGME and fulfill the requirements of their specialty boards of certification.
CarePoint Health
With a focus on preventive medicine, healthcare education, and disease management, CarePoint Health provides patients with 360-degree-coordinated care delivered by the area's best and most dedicated doctors, nurses, hospitals and medical staff.
Christ Hospital
Christ Hospital in Jersey City has been delivering quality health care to Hudson County for more than 140 years. With a highly-qualified medical team — including more than 500 doctors with specialties ranging from allergies to vascular surgery — the 376-bed acute care facility offers a full spectrum of services and has been recognized for excellence in cardiovascular, respiratory, and newborn care.
Programs
Family Medicine Residency
Bayonne Medical Center
Bayonne Medical Center is a 278-bed, fully-accredited, acute-care hospital. Since opening its doors more than a century ago, it has provided quality, comprehensive, community-based health care services to more than 70,000 people annually.
Programs
General Surgery Residency
Internal Medicine Residency
Transitional Year
Gastroenterology Fellowship
Inspira Health Network
Residency and fellowship training programs are an exciting part of Inspira Health Network's evolution.  Inspira provides a dynamic, engaging education that exposes physicians to a wide array of opportunities while training the physicians of the future.  Inspira will allow you to experience the latest medical technology; work with friendly, highly-qualified doctors and staff; and work and live at locations convenient to the Jersey shore and city life.
Inspira Vineland
Located in Vineland, our programs have partnered with RowanSOM to provide an excellent clinical rotation site as well as strong residency and fellowship programs for RowanSOM students since 2011.
Programs

Emergency Medicine Residency
Family Medicine Residency
Obstetrics and Gynecology Residency
Internal Medicine Residency
General Surgery Residency
Orthopedic Surgery Residency
Transitional Year Residency
Critical Care Fellowship
Inspira Mullica Hill
The newest addition to the Inspira Health Network, our Mullica Hill location has several newly accredited ACGME programs and will be adding several more programs in the near future.
Programs
Emergency Medicine Residency
Family Medicine Residency
Internal Medicine Residency
Transitional Year Residency
Explore Inspira Programs