Are You Ready To D.O.?
Our simple guidelines will keep you on track.
Verify pre-requisite qualifications (see below).
Complete primary application through ChooseDO.org. 
Submit MCAT results. 

Preferred MCAT score = 500 +
Preferred science GPA = 3.40 +

Obtain letter(s) of recommendation from a pre-medical committee or from at least two science faculty members who taught you in a science course.
Explore options for Financial Planning.
**The Admissions Committee reviews applications holistically.**
Pre-requisite Information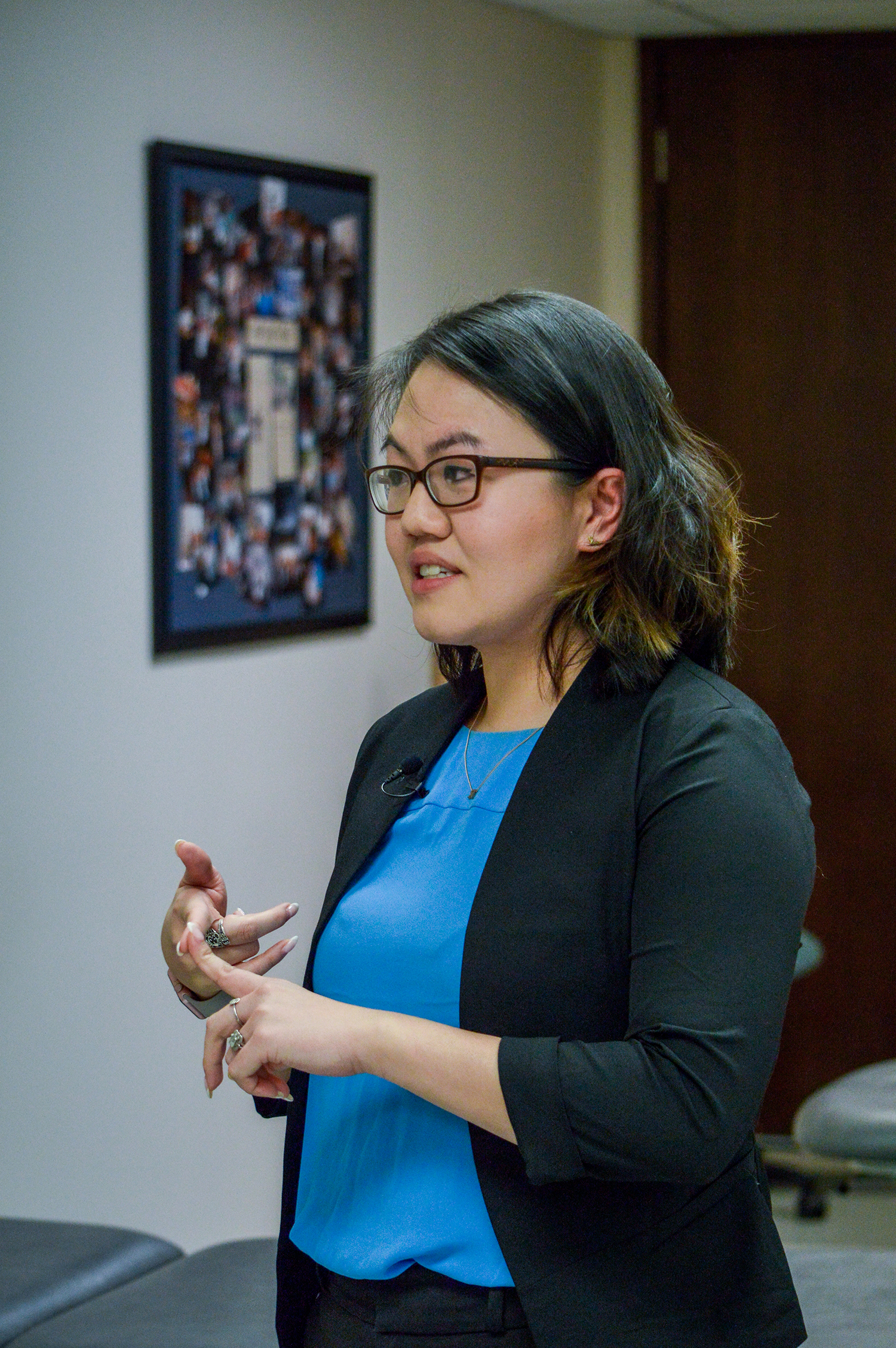 A D.O. must demonstrate a significant range of knowledge and skills across a wide spectrum of patient care in a variety of clinical situations. Therefore, a candidate for the D.O. degree must be able to consistently, quickly, and accurately integrate all information received and have the intellectual ability to learn, evaluate, and communicate data.
All candidates must validate these abilities with the completion of a set of pre-requisites that are necessary for successful entry to Rowan-Virtua SOM. These requirements include earning a C or better in the following:
Eight (8) semester hours of biology, with lab
Eight (8) semester hours of organic chemistry, with lab
Eight (8) semester hours of inorganic chemistry, with lab
Eight (8) semester hours of physics, with lab
Six (6) semester hours of college-level mathematics (computer science or statistics may be used to satisfy up to three (3) hours)
Six (6) semester hours of behavioral science (psychology, sociology, or cultural anthropology)
Three (3) semester hours of English composition and three (3) additional hours from the English department
It is strongly recommended that applicants take six (6) additional semester hours of science courses: biochemistry, anatomy and physiology, and microbiology are suggested.
All pre-requisite coursework must be completed at a regionally-accredited college or university recognized by the United States Department of Education.

Students who have taken coursework and/or earned a degree from a foreign institution must submit an evaluation of their transcripts to AACOMAS from one of the following services: the World Education Service (WES), Josef Silny and Associates, AACRAO International Education Services, or Educational Credential Evaluators, Inc.
Our Holistic Approach
Our Admissions Committee takes a holistic approach when considering applicants for admission. Students accepted to Rowan-Virtua SOM must have the intellectual ability to successfully complete medical school and they must demonstrate that they have mastered the skills necessary for the practice of medicine. In considering an applicant for admission, we assess undergraduate and graduate coursework along with MCAT scores.

However, we also value the many diverse quality experiences of our applicants as much as we value our applicants' academic achievements. We believe that students should possess quality interpersonal skills and a demonstrated compassion for others. We expect applicants to possess a high level of selfless motivation of intense lifelong service to their patients.

We consider a student's success in overcoming economic and educational barriers that have taken place while completing undergraduate and graduate school coursework. We value students who have demonstrated resiliency, continual improvement in undergraduate and graduate coursework, athletics, medically related experiences, leadership skills, community service, cultural sensitivity, volunteering to assist those in need and veteran status.
Title IX
Pursuant to Title IX of the Education Amendments of 1972 and supporting regulations, Rowan does not discriminate on the basis of sex in the education programs or activities that it operates; this extends to admission and employment. Inquiries about the application of Title IX and its supporting regulations may be directed to the Assistant Secretary for Civil Rights, Office for Civil Rights, U.S. Department of Education or to the University's Associate Vice President and Title IX Coordinator:
Monise Princilus, Ed.S. 
Associate Vice President and Title IX Coordinator
Division of Diversity, Equity and Inclusion
Office of Student Equity & Compliance
Rowan University
Savitz Hall, Suite 203
201 Mullica Hill Rd, Glassboro, NJ 08028
princilus@rowan.edu  
856-256-5440 
Policy and grievance procedures: Title IX Sexual Harassment/Sexual Assault