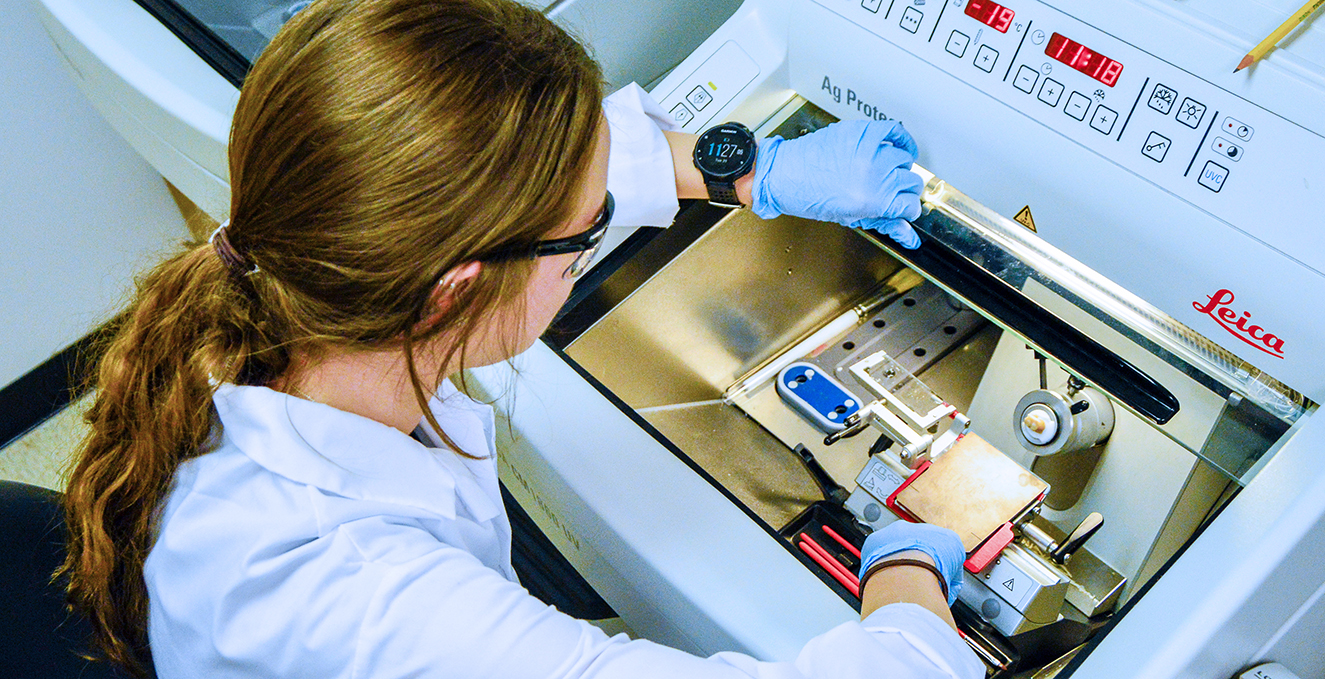 Basic Sciences
Our dedicated faculty are committed to teaching medical students the fundamentals of science and research to help expand their knowledge of treatment options and the mind-body connection. Learn more about research at Rowan-Virtua SOM.
Cell Biology & Neuroscience
We offer first-class training for research scientists in cutting-edge biomedical approaches and provide educational excellence for medical students in the basic science courses that form the foundation for their future learning and clinical studies. Learn more.
Molecular Biology
The study of molecular biology is essential to understanding the biological processes of cells, much like hands-on research is the heart of developing thoughtful, forward-thinking physicians. Discover more about our Molecular Biology program and our faculty.
Research Day
Rowan-Virtua SOM Research Day highlights the groundbreaking research at Rowan-Virtua SOM, GSBS, and the collaborations with our academic, clinical and corporate partners. Explore information about Research Day.
Publications
Publications featuring the work of our faculty can be found here.
Centers & Institutes
We are proud to be home to several centers and institutes of excellence, which emphasize our dedication to interdisciplinary collaboration in education, service and research that is the hallmark of Rowan-Virtua SOM. Find out more.
Facilities
We support more than 20 independent research laboratories and are home to variety of research instrumentation. Read about our facilities.
RowanGSBS
Visit our Stratford campus partner, Rowan University Graduate School of Biomedical Sciences. Discover RowanGSBS.