Residency at RowanSOM / Jefferson Health NJ / Virtua Our Lady of Lourdes Hospital
RowanSOM / Jefferson Health NJ / Virtua Our Lady of Lourdes offers residency programs in both suburban and urban environments, setting you on a course for a successful medical journey! The alliance between RowanSOM and our partner health systems was established more than 30 years ago. The programs, hosted at community hospitals with campuses throughout Southern New Jersey, provide residents with real-world, hands-on experiences in patient care.
RowanSOM Residency Program Partners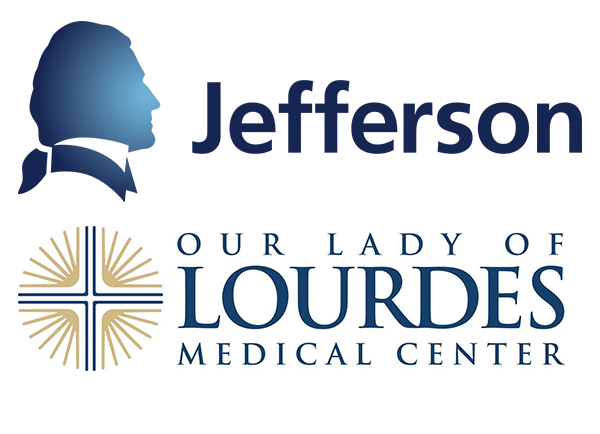 RowanSOM partners with Jefferson Health New Jersey and Virtua Our Lady of Lourdes Hospital to offer Residency Programs in Emergency Medicine, Family Medicine, General Surgery, Internal Medicine, Obstetrics and Gynecology, Orthopaedic Surgery, Psychiatry and Urology and a Transitional Year.
Jefferson Health New Jersey complements SOM and its osteopathic approach to healthcare. The Jefferson system is reimagining health care in the greater Philadelphia region and southern New Jersey through safe, effective, equitable, compassionate care for the patients it serves throughout its 13 hospitals and more than 50 outpatient and urgent care facilities. Jefferson's academic health center, Thomas Jefferson University Hospitals, Inc., is recognized by US News & World Report as among the best on the 2020-21 Best Hospitals Honor Roll.
Virtua Lourdes Our Lady of Lourdes Hospital is one of the region's leading healthcare providers, recognized nationally for excellence in clinical care and service to the community. The system has two general acute care hospitals and a growing network of ambulatory care facilities and physician practices located throughout southern New Jersey. Virtua Lourdes provides a full range of medical, surgical, obstetrical, behavioral health, rehabilitation and long-term acute care services. The Virtua Lourdes Cardiovascular Institute is recognized nationally for excellence in heart care.