RowanSOM's Community Programs
RowanSOM students particpate in service activites at school and in our surrounding community. The osteopathic philosophy plays an important role in our involvement of treating not just the patient, but the whole community. Please consider supporting our community initiatives, so that we can continue to provide empathetic, compassionate care to our patients.
Grateful Patient Giving Program
Many of our patients and their families have asked for a special way to thank a skilled physician, a compassionate nurse or a devoted staff member. In answer to their kind and generous spirit, we have introduced our Grateful Patient Giving Program, which provides an opportunity to recognize someone, or to simply say thank you, through a gift made to the Rowan University Foundation.
Make a gift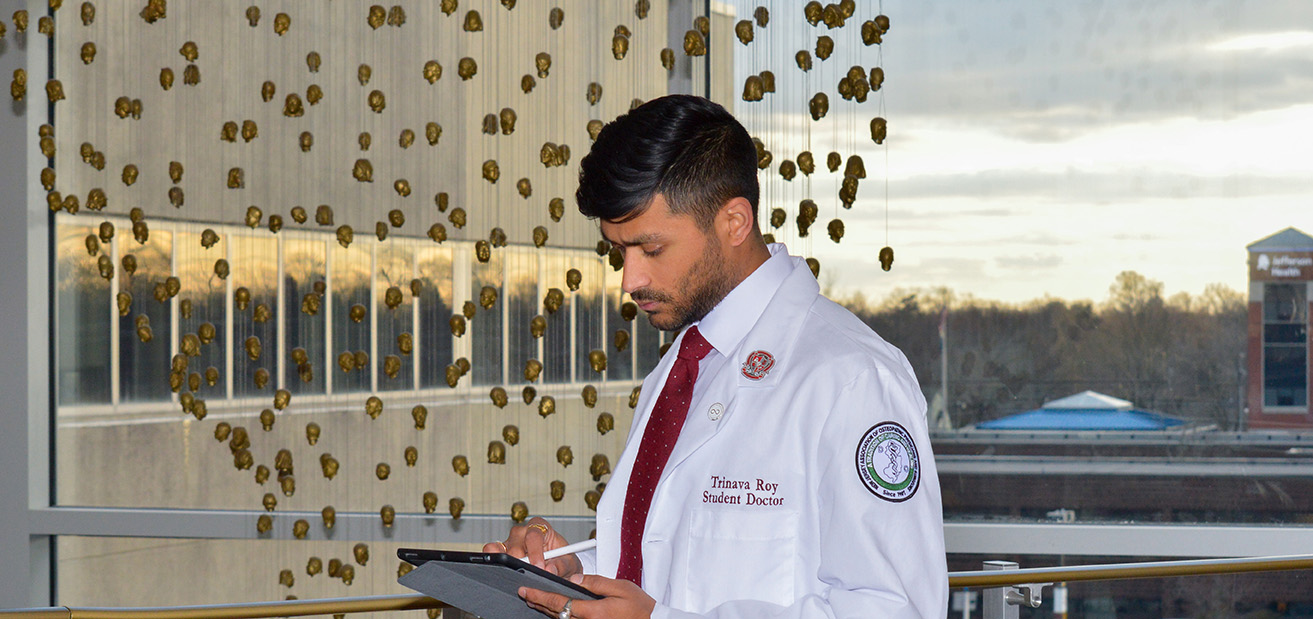 Community Initiatives
RowanSOM has a strong community service mission, sponsoring three Area Health Education Centers (AHECs), which are the only programs of their type in the state.
OMM Clinic - In 2013, RowanSOM students opened a free community OMM clinic on the first and third Saturdays of the month.


Camden Community Health Center - The Camden Community Health Center is a student-driven free clinic located in the OEO building in Camden, NJ. It is managed by medical students of the Rowan University School of Medicine and caters to the health needs of the Camden community.


Project REACH (Revitalizing Education & Advancing Camden's Health) - An innovative, multifaceted approach to addressing the needs of the youth of Camden. Project REACH implements youth-initiated community health service projects in Camden using a problem-based learning approach to teach preventative health in Camden middle schools.
Designate the program to which you would like to donate at the link below.
Make a gift