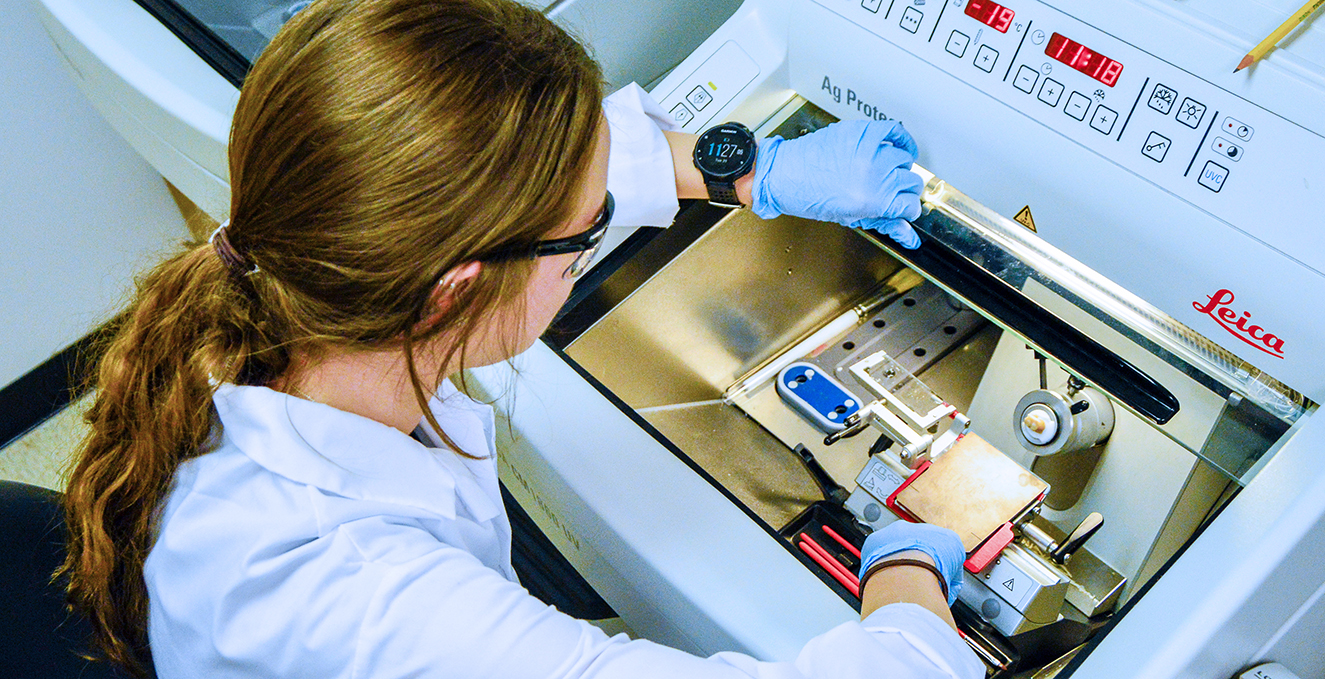 Give To Research Endeavors
SOM Dean's Research Fund
This fund is designed to provide valuable "seed" funding for junior faculty researchers and students at Rowan-Virtua SOM
---
Alzheimer's Disease Research
Rowan-Virtua SOM researchers continue their federally-funded focus on early-detection of Alzheimer's.
---
Canavan's Disease Research
Canavan's disease is a rare, fatal, inherited progressive genetic disorder that typically takes a child's life by the age of 10. Innovative therapy is currently being researched at Rowan-Virtua SOM.
---
Autistic Spectrum Disorder Research and Education Fund
Support the advancement of autistic spectrum disorder research. 
---
Cell and Gene Therapy Center
A translational research facility whose focus is on neurological diseases that can be treated using the latest gene transfer technologies and cell transplantation methods.
---
Give To Clinical Initiatives
CARES Institute
A nationally-recognized center for the study of child abuse and prevention. 
---
Family Medicine Research Fund
Support the research of the residents in our Family Medicine program. 
---
Chateau Gardot Music Medicine Program
The program aims to expose patients to music for relaxation and to treat pain. Patients have the opportunity to work with student musicians in a group program, individual lessons and/or research to create music as a therapeutic modality. 
---
New Jersey Institute for Successful Aging
A multi-disciplinary research institute devoted to improving the health of the elderly.
---
Mental Health Education and Research Fund
Support mental health advancements through education and research. 
---