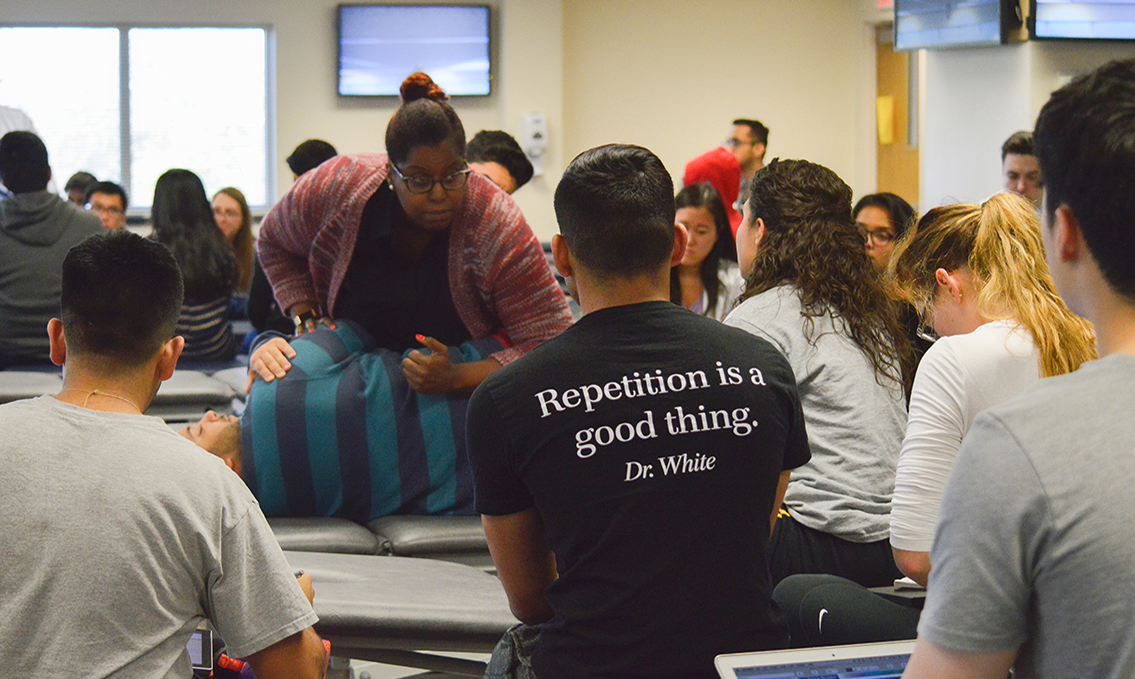 ShaD.O.w Program
The ShaD.O.w program offers high-achieving high school students who have an interest in the medical profession the opportunity to experience a day with a medical student at Rowan-Virtua SOM. As the health care landscape changes, many Americans are pursuing an osteopathic path to becoming a physician. With a focus on the whole patient and a mind, body, spirit inclusive approach to treatment, this growing medical field is answering a call to serve diverse populations in a variety of communities. The ShaD.O.w Program highlights the importance of osteopathy in healthcare and share the journey of a medical student.
The one-day ShaD.O.w experience includes:
Participants arrive at the time of the medical student's first daily scheduled class.
Attend any lectures/labs with the medical student throughout the day.
Optional attendance in gross anatomy lab (during spring semester).
Eat lunch with medical students, which offers a window into social dynamics on campus.
The ShaD.O.w program was founded in 2006 by Rowan-Virtua SOM alumnus, Lindsay Tjiattas, D.O. Since its inception, approximately 500 high school students have participated in the program.
Selection and Application Information
Attributes for high school students who are interested in the program include:
"A" and "Honors" track students currently enrolled in an anatomy or biology course, who are also interested in pursuing health care as a future career.
Students must be in good academic standing in science, as certified by their nominating teacher (on application).
Students must demonstrate a level of maturity deemed appropriate by their science teachers to participate in this program.
Students must complete a short application form and have it signed by a parent and nominating teacher before entering our ShaD.O.w Program.