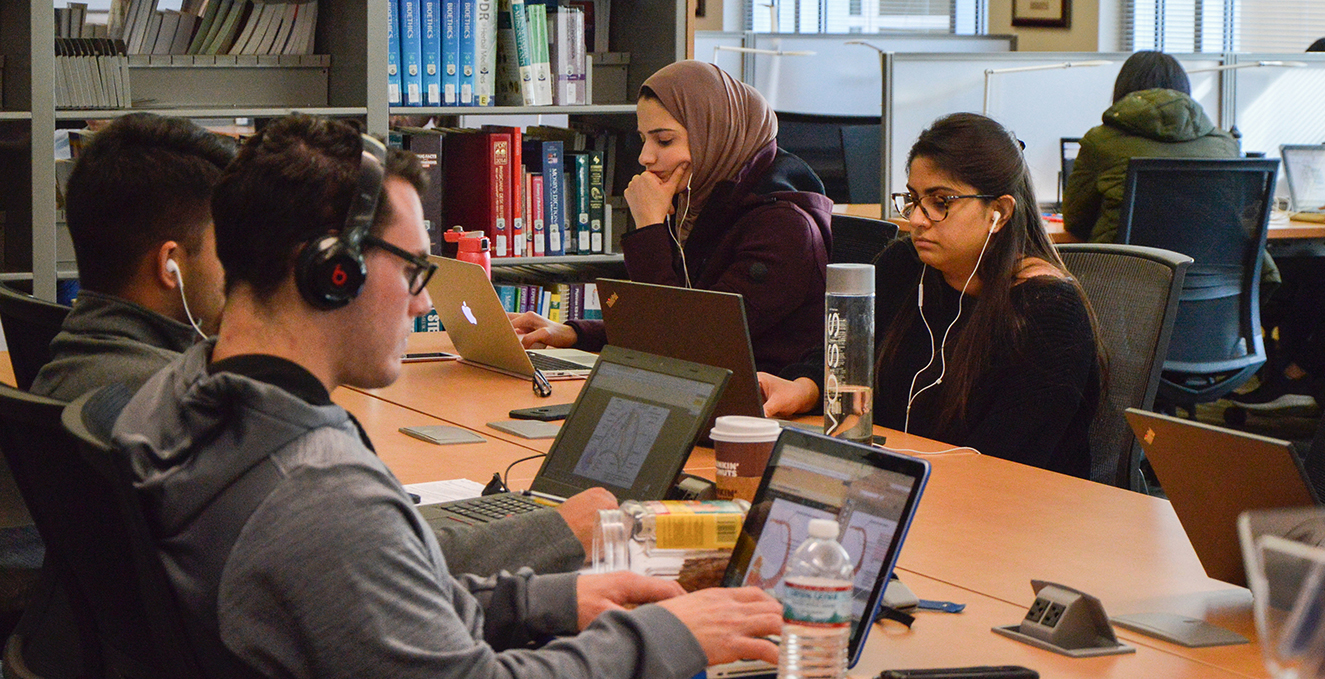 IRT Technology Services at Rowan-Virtua SOM
Our team is here to ensure your experiences with technology at Rowan-Virtua SOM run smoothly! We provide a variety of services for students, faculty, staff and physicians, including:
Academic Technology - Support of the following applications: Blackboard (LMS), Echo 360, ExamSoft/Examplify, One45, or ResponseWare/TurningPoint.


Multimedia Services - Provides Multimedia/Presentation authoring, A/V support/setup, studio or event photography, recording (other than classroom Echo Capture), and design and printing services.     


SOM IRT Workshop - Provides technical and information support to the Rowan University community and guests at the Stratford campus.


Support Services - Provides support and maintenance for university-issued devices and Rowan account management.
One45
One45 is used to access course and clinical rotation schedules, map the curriculum, deliver/collect/report on evaluation forms, log patient encounters and manage grades.
For additional One45 administrative resources, please visit our Standard Operation Procedure (SOP) directory and Faculty/Staff Resources page. Students, please visit our Student Resources page for additional training information.
ExamSoft
ExamSoft is used for exam creation, administration, scoring, analysis, and learner feedback. Faculty and staff can also use ExamSoft to monitor student learning and engagement, assess retention of knowledge, and inform curricular design through the use of question tags.
For additional ExamSoft question and tagging resources, please reference our ExamSoft Guides for helping faculty members to categorize their questions using the SOM-wide tagging system.
Contact Us
If you need help with any technology services, please reach out to us - support@rowan.edu.
Nichelle Peaks Webster, M.B.A.
Director of Technology Services
Tara Askin, M.A.
Senior Graphic Designer/ Instructional Designer

Kimberly Bowe
Administrative Coordinator II

Donna Dobie, M.S., C.F.D.
LMS Administrator

Heather Pino
IRT Staff Assistant

David A. Ireland, M.Sc.
Academic Applications Administrator

Brian Monahan, C.F.D.
Instructional Designer Educational Technologist

Colin O'Donnell
Multimedia Specialist/ Instructional Designer