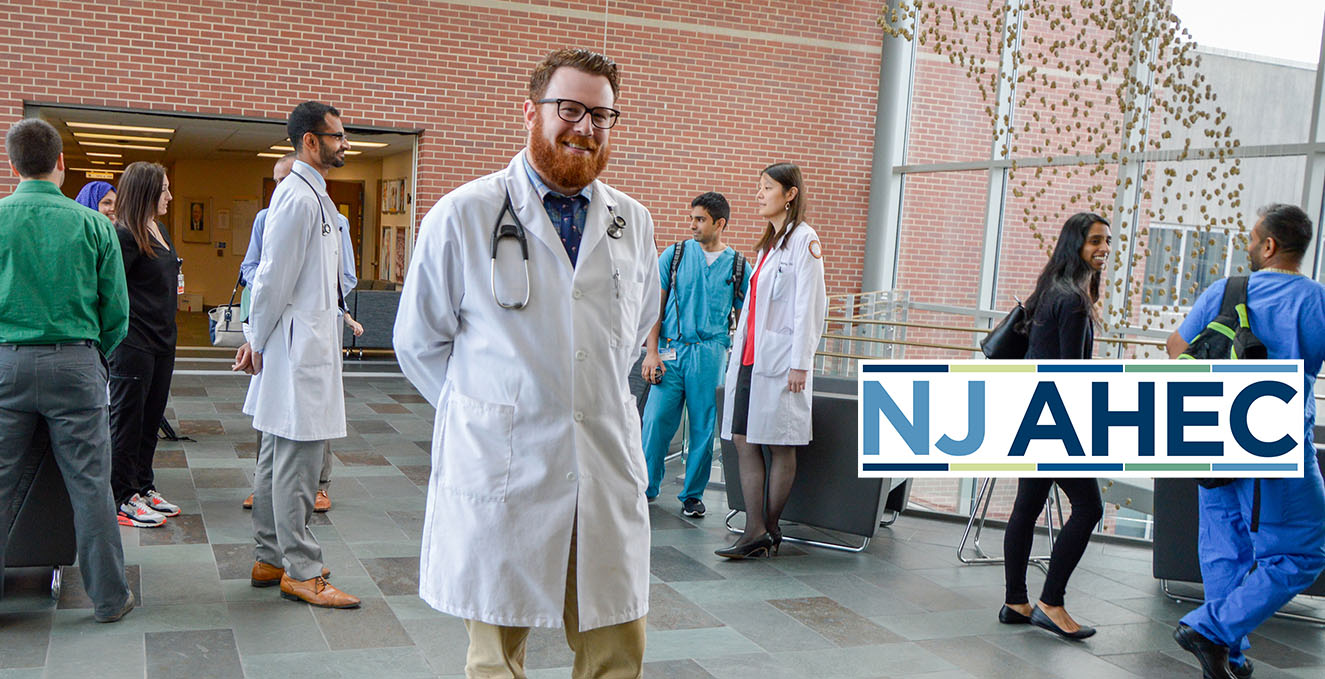 The NJ AHEC Program
The School of Osteopathic Medicine (formerly part of the University of Medicine and Dentistry of New Jersey) has operated the New Jersey AHEC program for the past 40 years. New Jersey AHEC includes three centers and a network of over 80 community-based organizations located in medically underserved areas of New Jersey that provide education and training to medical students and other health professionals with the goal of increasing the diversity and distribution of health professionals in underserved areas who are prepared to deliver high quality, culturally competent care to vulnerable populations in a transforming health care system.
Garden AHEC
Inspira Health Center Suite 220
1038 E. Chestnut Ave.
Vineland, NJ 08360
River AHEC
River AHEC
303 Lippincott Drive
Marlton, NJ 08053
Shore AHEC
Spanish Community Center
303 Sumner Street
Landisville, NJ 08326

NJ AHEC covers seven southern counties and is a leader in building community partnerships and capacity by offering programs that expand the availability of primary healthcare to residents in urban and rural South Jersey. 
NJ AHEC is dedicated to improving the health of its communities through targeted educational initiatives that recruit people into health careers, evidence-based health promotion and disease prevention strategies, community learning opportunities and other efforts to improve the public's health.