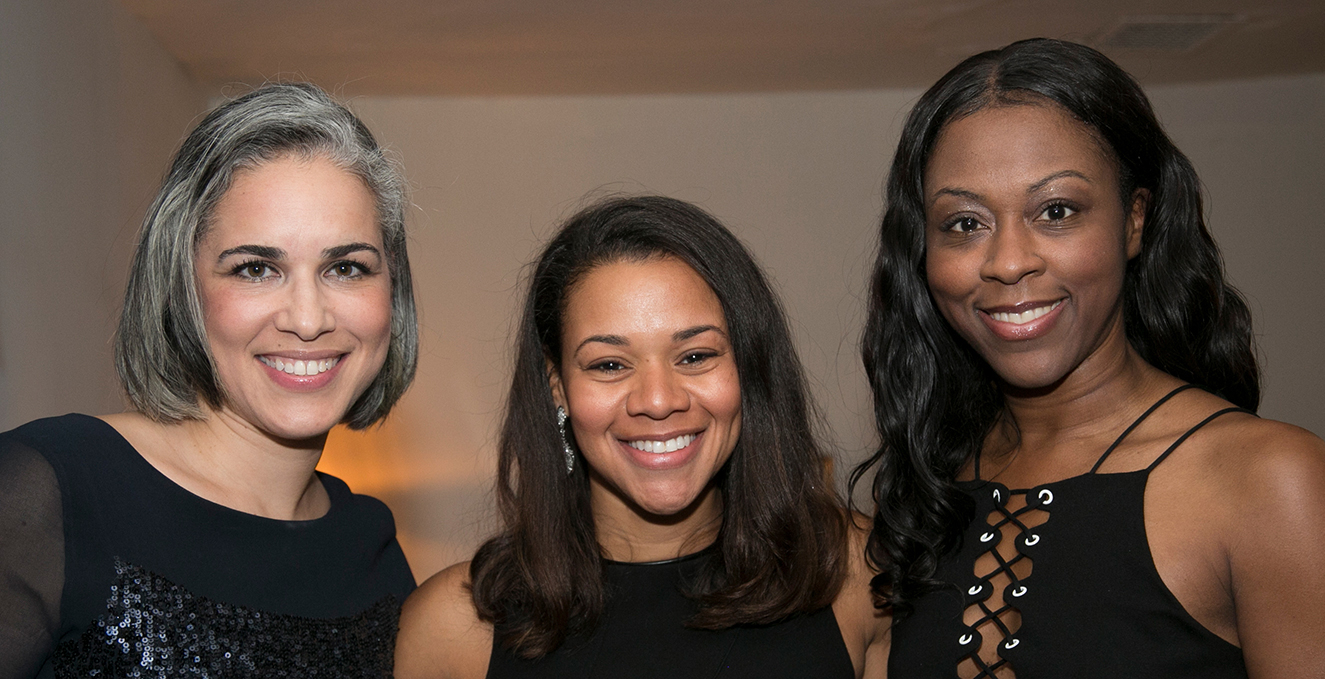 Establishing an Endowment
Endowed funds are established by Rowan alumni, faculty, community members and other University friends. There can be many purposes for an endowed fund, the most common being an endowed scholarship.
Creating an endowed scholarship through Rowan University Foundation is one way you can assist students and leave a lasting legacy. It can also be a very meaningful way in which to honor family and friends, or serve as a perpetual memorial for a loved one. Scholarship assistance benefits not only the recipient, but the entire student body. It allows Rowan-Virtua SOM to enroll students from every imaginable background - creating a student body that is inclusive of people from a variety of cultural, social and economic communities. Learning in such an environment sharpens our students' ability to succeed in a world that is increasingly diverse and global in its reach. Donors may also choose to establish an endowed program fund, which provides strategic opportunities for a variety of programmatic, faculty and research needs at the University. Examples include chairs or professorships, lectures, research funds, faculty development, research or other academic initiatives. Endowed program funds provide an extra "margin of excellence" or flexibility needed at a moment's notice when an opportunity presents itself within the medical school.
Frequently Asked Questions
An endowment is established with a minimum threshold gift of at least $25,000, which may include a pledge schedule of up to five years. By establishing an endowment, the money will provide a sustainable source of revenue for the intended purpose of the fund. The principal of the fund is invested to produce income, and the annual distribution is used in support of the purpose of the fund. The corpus, or principal, is never spent.
As the donor, you can establish an endowment in your own name or chooose to name it for a family member, friend or a favorite faculty member. The donor and the Unveristy Advancement team will outline the purpose/usage of the fund in an endowment agreement. For endowed schoalrships, common criteria include financial need, academic achievement, or support of students who are pursuing a particular field of medicine.
Endowed scholarships are a crucial part of the school's future. Your scholarship can be a bridge between you, the students it supports and Rowan-Virtua SOM. Private support from our donors is one solution to helping students manage ever-increasing higher education costs. Demographic and economic trends make scholarship assistance ever more important. Scholarships help provide the pathway to graduate medical education and, at the same time, minimize student debt obligations. Scholarships that support students' meritorious and distinctive academic work also allows Rowan-Virtua SOM to attract and retain the highest-achieving students.
A selection committee from the offices of Financial Aid and Student Affairs carefully reviews potential scholarship students and selects the most deserving recipient(s) based on the criteria outlined in the endowment agreements. IRS regulations prevent donors from designating family members as scholarship recipients or from selecting the recipients. Scholarship funds are applied directly to the recipient's student financial account at Rowan.
The donors who establish the scholarship are notified of the recipients each year, and thank-you notes from the recipients are forwarded. Donors are also invited to attend the annual Scholarship Luncheon at Rowan-Virtua SOM, where they may have an opportunity to meet their scholarship recipient.

 
An outright gift in the form of cash or appreciated securities will allow you to receive immediate tax benefits in the year you make your gift to Rowan University Foundation. Many individuals also choose to fund an endowment by remembering Rowan University Foundation in their wills, and make a bequest to establish an endowment in the future. For more information about this, please see our Gift Planning page.
Yes! You may find that an endowed scholarship or program fund has already been established that matches your interests, or has already been established in honor of your favorite professor or program.
For More Information on Endowed Funds, Please Contact: Gail L Forman, Senior Director of Development at Rowan-Virtua SOM at 856-566-6635 or forman@rowan.edu