Assessment Committees
Program Evaluation & Student Assessment (PESA)
PESA is a standing committee of the Rowan-Virtua SOM Curriculum Committee and supports the implementation of curriculum and student assessment.
The purpose of the committee is to provide guidance and monitoring in regards to the curriculum and to support a continuous quality improvement function for learning and instruction in undergraduate medical education. PESA is supported by the Assessment office in the major areas of Curriculum & Program Effectiveness, Student Performance Outcomes & Overall Competence, as well as Academic Performance Outcomes.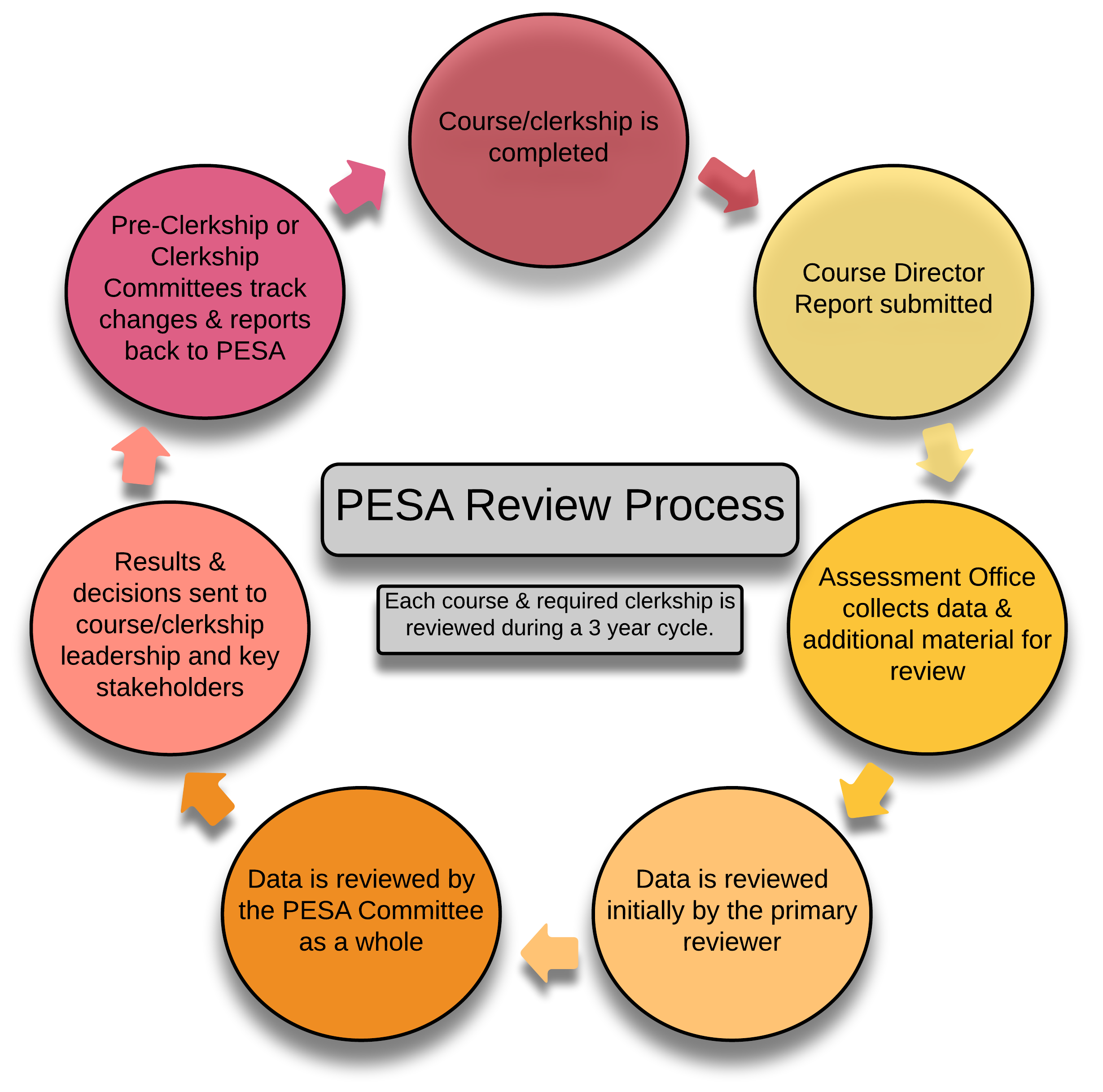 PESA significantly contributes to Rowan-Virtua SOM through the three primary functions of:
1) Course and Clerkship reviews with comprehensive evaluation of performance and recommendations for improvement.
2) Reporting with in-depth analysis of the curriculum and student assessment to drive assessment-related initiatives.
3) Supporting faculty with resources and guidance in order to achieve continuous quality improvement as well as congruence with the institution's learning goals and curricular effectiveness.
Click here to see the membership list for PESA
Student Evaluation of Performance Committee (STEP)
STEP is an innovative committee thoughtfully designed to monitor student competency performance and to support each student's overall academic and professional development. The STEP Committee makes determinations about student performance in meeting competency milestones and Entrustable Professional Activities (EPAs) and offers students recommendations to enhance overall performance.
The STEP Committee is enthusiastic about supporting students on their journey while at Rowan-Virtua SOM.  Recommendations offered will support student development as they become the most resident ready version of themselves.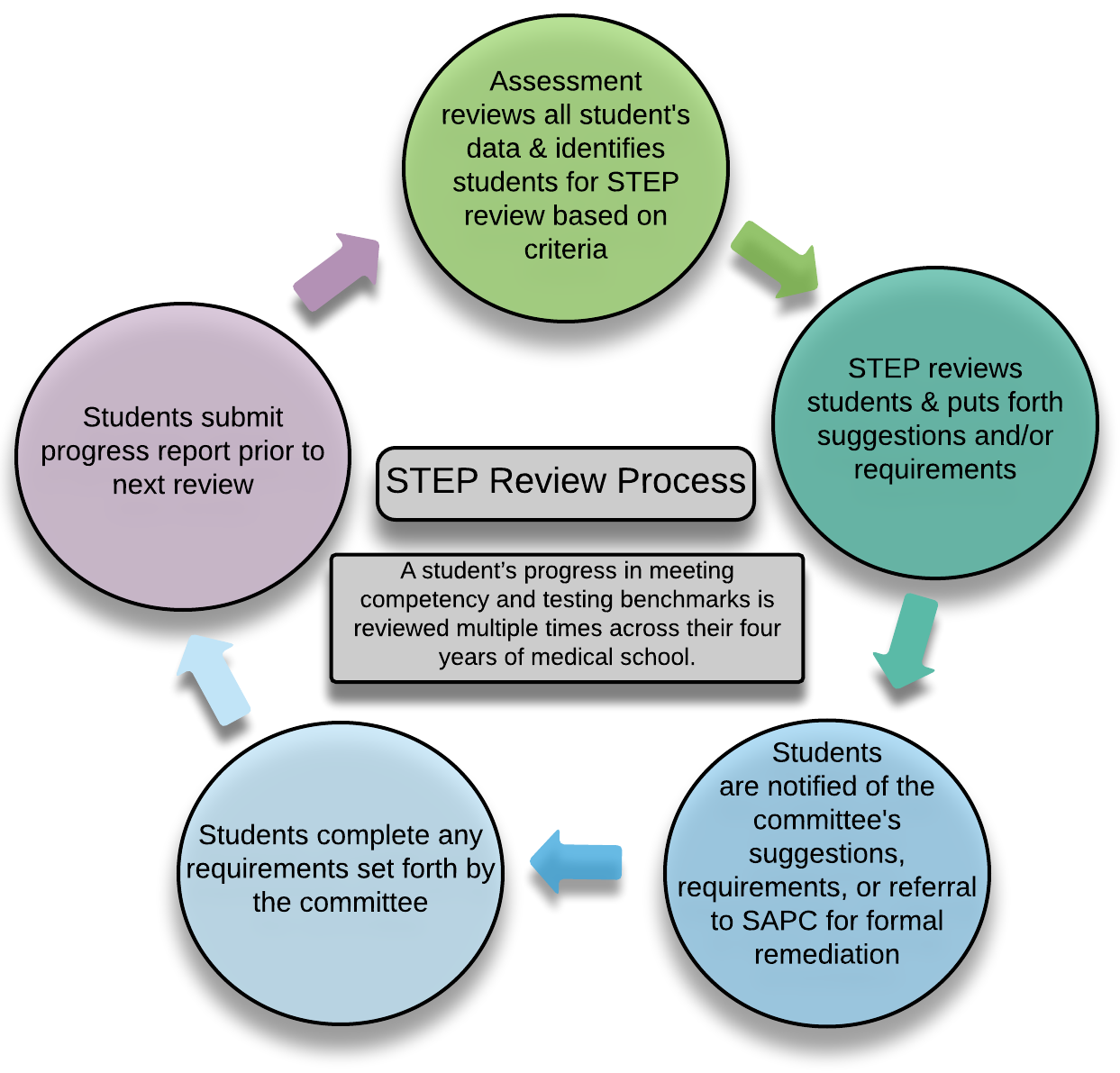 STEP Review Referral Form
While every student will be reviewed, faculty can also refer students for review.  
You can submit a referral at any time and it will be reviewed at one of the STEP Committee meetings that happen twice a year. To make a referral, complete the online form which can be accessed by clicking here.
 Click here to see the membership list for STEP.