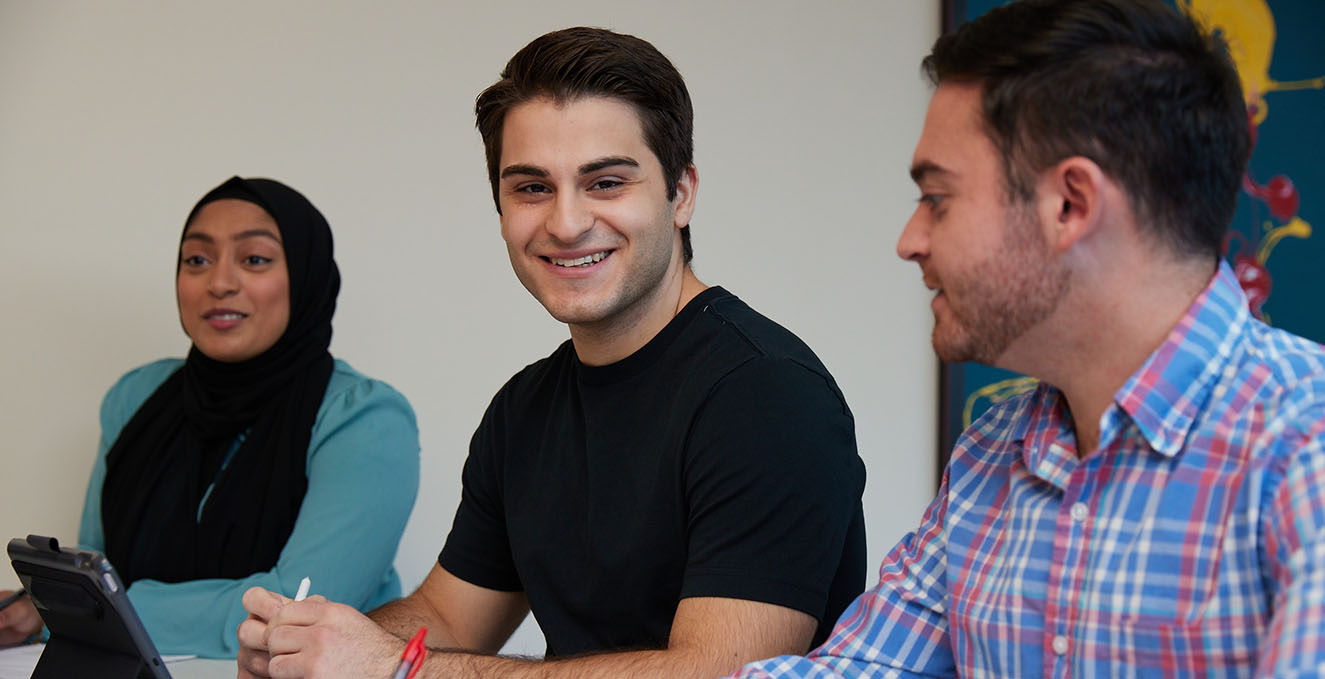 Guided Learning Groups
The Center for Student Success (CSS) launched its Guided Learning Groups Initiative (GLGI) in 2022 to provide additional support to OMS-I SGL students as they adjust to the rigor of their first year of medical school. GLGI uses a peer-to-peer learning framework to organize participants in weekly learning groups where they, along with their peer tutor, review challenging course content, co-create study plans, incorporate valuable resources, and discuss effective time management strategies.
During the first half of each group session, students engage in question-answer practice. Questions are adapted to reflect the previous week's content, allowing students to apply clinical knowledge and ask questions to fill information gaps.
The second half of the session focuses on independent learning skills. Students learn and master various study techniques integral to medical school success: pass system, previewing, exam reflection and interpretation, methods of organization, time management, resource recognition, self-care, learning objective comprehension, system block navigation, and study schedule creation.
Our GLGI students:
Feel a sense of membership and belonging through supportive personal connections and peer-mentoring relationships. 
Demonstrate independent learning through the skills and strategies that are practiced throughout the sessions. 
Model self-management and self-awareness skills required to navigate their first year at Rowan-Virtua SOM.
Engage in self-reflection and problem-solving to identify knowledge gaps and address continuing academic concerns.
Interested students will have the opportunity to apply to the program via a short Qualtrics application presented during orientation week. If you have any questions, please contact Stephanie Dearden at dearden@rowan.edu.