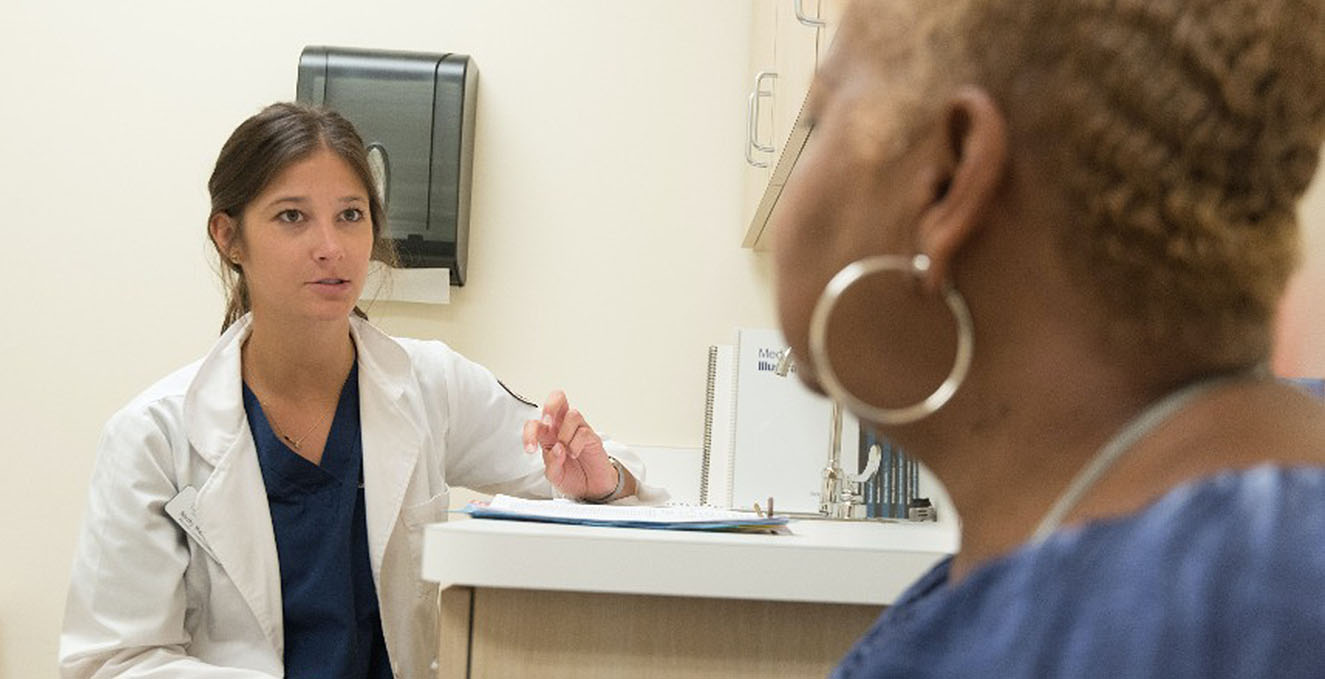 Become a Standardized Patient
Frequently Asked Questions about becoming a Standardized Patient:
A SP is a person who has been carefully coached to portray a patient in a simulated medical encounter.
Students are able to practice communication skills, taking a medical history, performing a physical examination, and other specific skills.
SP recruitment is based on the need to fill a specific patient character and role.  Availability to fit the center schedule for training and performance will impact recruitment.
Work assignments are offered on a project basis; these may be a few as once per year or as many as multiple times per month, depending on the project.  There is no guarantee in the number of hours to be worked.
SPs are paid a competitive, hourly wage.
Evaluation includes both the ability to portray the patient role and provide student feedback; feedback must be able to be delivered effectively verbally and in writing.
No acting experience is necessary.  Both actors and non-actors find this work rewarding, finding value in their contributions to the education of future healthcare providers.
How do I become a SP?
To be considered for an interview, please fill out the interest form by clicking
here
.