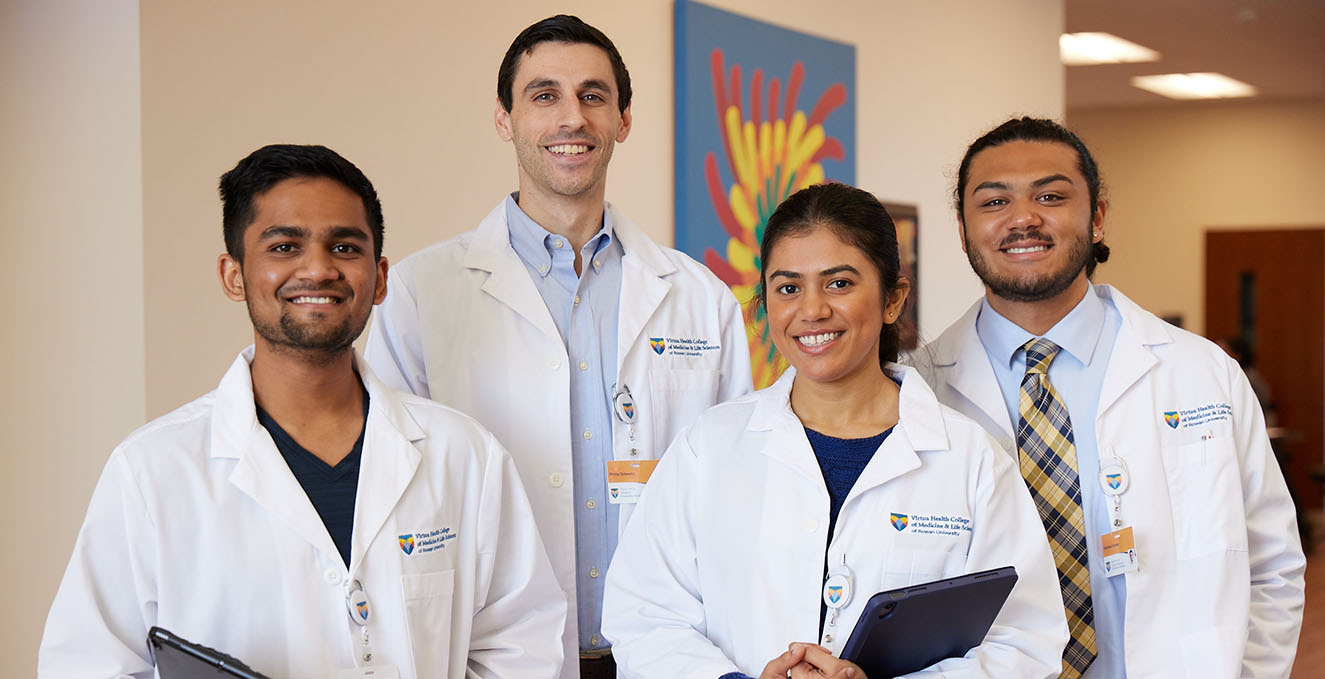 Doctor of Osteopathic Medicine (DO)
Osteopathic medicine emphasizes an approach to medical care that considers the whole patient, the environment, and the community when determining a course of medical treatment. Rowan-Virtua SOM programs are nationally recognized for educational excellence in primary care, geriatric education and osteopathic manipulative medicine.
Together, Rowan University and Virtua Health are creating a dynamic learning environment that empowers students, health care providers and researchers to improve health and wellness for all. As the largest health system in South Jersey, Virtua Health provides care at five hospitals, two satellite emergency departments, 30 ambulatory surgery centers, and more than 350 other locations. Virtua brings health services directly into communities through home health, rehabilitation, mobile screenings and other outreaches.
The Rowan-Virtua SOM Curriculum is based on the Seven Competencies of the American Osteopathic Association:
Osteopathic Philosophy and Osteopathic Manipulative Medicine
Medical Knowledge
Patient Care
Interpersonal and Communication Skills
Professionalism
Practice Based Learning and Improvement
Systems Based Practice
We offer two Pre-Clerkship curriculum tracks: Synergistic Guided Learning (SGL) and Problem-Based Learning (PBL). Both programs feature small group sessions, standardized patient encounters, simulators, a year-one preceptor program and community-involved primary care projects.
Become a DO at Rowan-Virtua SOM