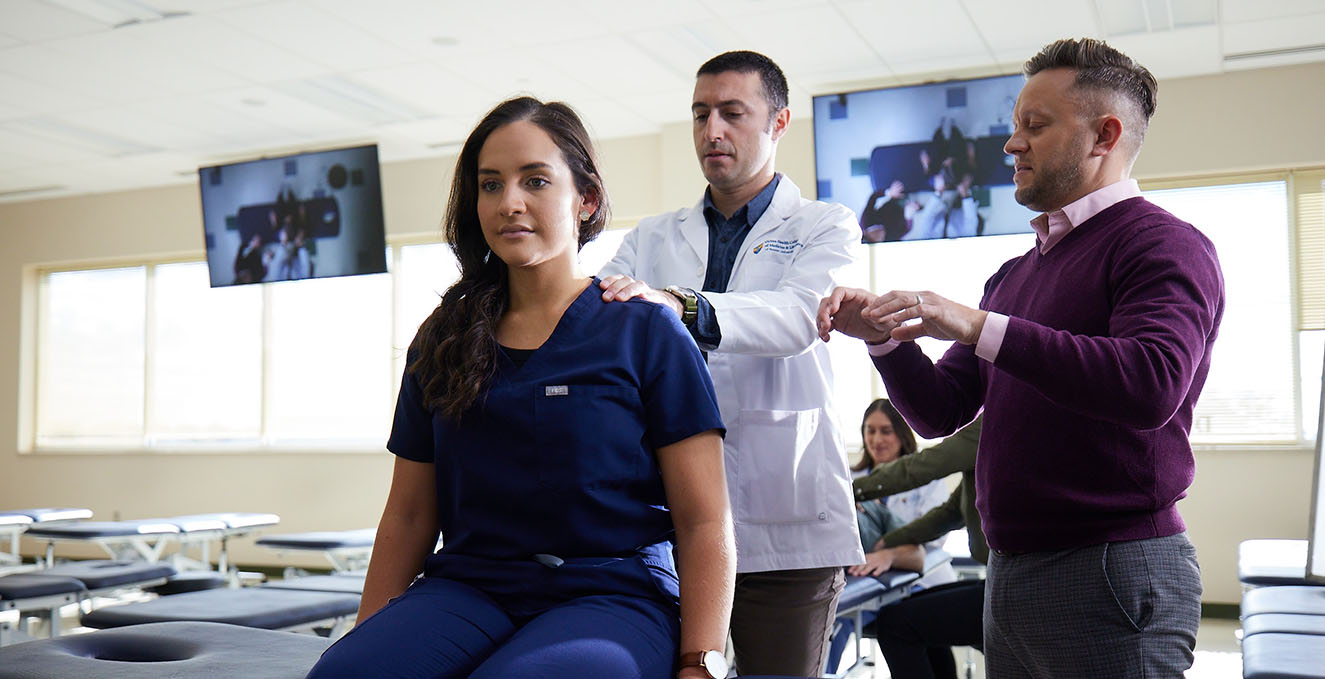 Choose From Two Curriculum Tracks
We offer two curriculum tracks for your Pre-Clerkship years: Synergistic Guided Learning (SGL) and Problem-Based Learning (PBL) While both tracks provide comprehensive study, they each approach them from a different perspective and learning style.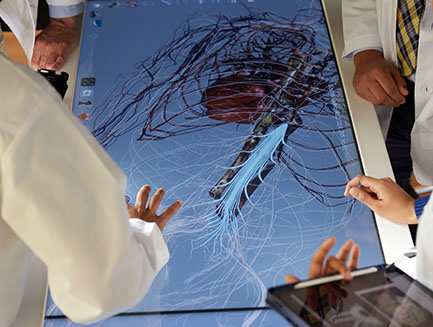 SGL
Our SGL curriculum model is a single-pass, system-based design, where organ systems are combined into blocks that reflect a more intuitive progression of learning. While this follows a more traditional education and learning style, there is a reduced emphasis on lectures and an increased focus on self-directed and team-based learning. This track is offered only on the Stratford Campus.
PBL
The PBL curriculum track follows a double-pass, systems-based model and is valued by its students and facilitators for its independent learning format. In this student-centered approach to curriculum, clinical case presentations are the stimulus for acquiring the basic science knowledge needed to understand underlying mechanisms, as well as the means of developing clinical reasoning skills. PBL is offered at both our Rowan-Virtua SOM Stratford Campus and our Rowan-Virtua SOM Sewell Campus.
Apply Now
How - and when - do I choose a track?
You will have an opportunity to select your first-choice of curriculum on our supplemental application. We encourage you to explore more about both the SGL and PBL curriculums, as well as SOM's two campus locations in Stratford and Sewell. More information and guidance on selecting your choice is available in our FAQ. Selection of either track will require completion of two short essays:
Please prepare an essay that explains why you want to participate in the Problem-Based Learning (PBL) Curriculum or the Synergistic Guided Learning (SGL).
Please prepare an essay that explains why you think you would be a good fit for your selected curriculum track.
An essay is not required if you select "No Preference."
*Acceptance to Rowan-Virtua SOM is not determined by the student's curriculum track selection and placement into a selected curriculum track and/or location is not guaranteed.
Apply Now