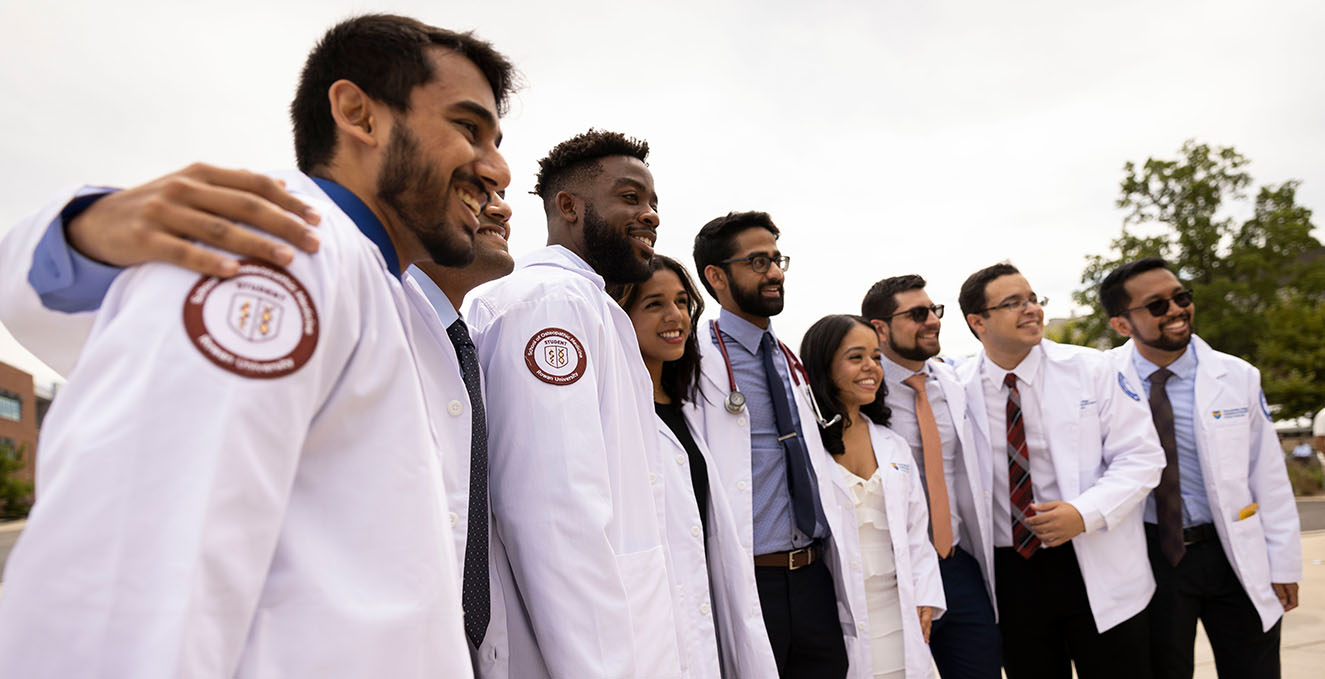 Am I Eligible To Transfer?
Rowan-Virtua SOM considers transfer requests from well-qualified applicants who are currently attending an osteopathic medical school accredited by the
Commission on Osteopathic College Association (COCA)
. If you have completed at least one year of medical school and would like to become a member of the Rowan-Virtua SOM family, please review the following to determine your eligibility:
I have completed at least one year of medical school.
I am in good academic standing at my current University.
I have not violated my University's honor code.
I am able to pass a criminal background check.
I have passed the COMLEX (3rd year only).
I have not previously been denied admission by Rowan-Virtua SOM.
If you would like to review the full transfer policy, please click here.
If you are interested in transferring to Rowan-Virtua SOM, please contact the admissions office by phone at 856-566-7050 or by email at somadm@rowan.edu.
Get In Touch With Us
Can I defer my acceptance?
Accepted students have no "Right" to a deferment.
Only accepted applicants may request a deferment.
Applicants may request a deferment for the following reasons:

Serious personal illness
Recent death of an immediate family member
Military requirements
Other non-academic crisis that will seriously impact the applicant's ability to succeed as a medical student
Note that job commitments do not qualify as a reason for deferment

Applicants requesting a deferment will be expected to submit a letter explaining their reason for deferment and provide documentation of the condition/situation for which a deferment is requested. The documentation should be sent to the Assistant Dean for Admissions.
The Assistant Dean for Admissions, in consultation with the Senior Associate Dean for Academic Affairs, will make a decision regarding the deferment.
The Applicant may appeal unfavorable decisions to the Senior Associate Dean for Academic Affairs.
No deferments will be considered within two weeks of the registration date.
A deferment, when granted, is for one year only. Should an applicant need additional time, he/she would be required to reapply to the school.