Health Careers Opportunity Program (HCOP)
The mission of the Rowan-Virtua SOM HCOP Academy is to support students of varying education levels who have limited funds or academic preparation in the pursuit of healthcare careers through mentorship, personal and academic advising, financial support, and exposure to health professions and community partnerships.
The Office of Community Outreach
The Office of Community Outreach was established when Rowan-Virtua SOM was awarded a Health Careers Opportunity Program (HCOP) grant by the Health Resources & Services Administration.
To apply to any of the below programs, please complete the HCOP Academy Application.
Complete the Application Now
Medical Students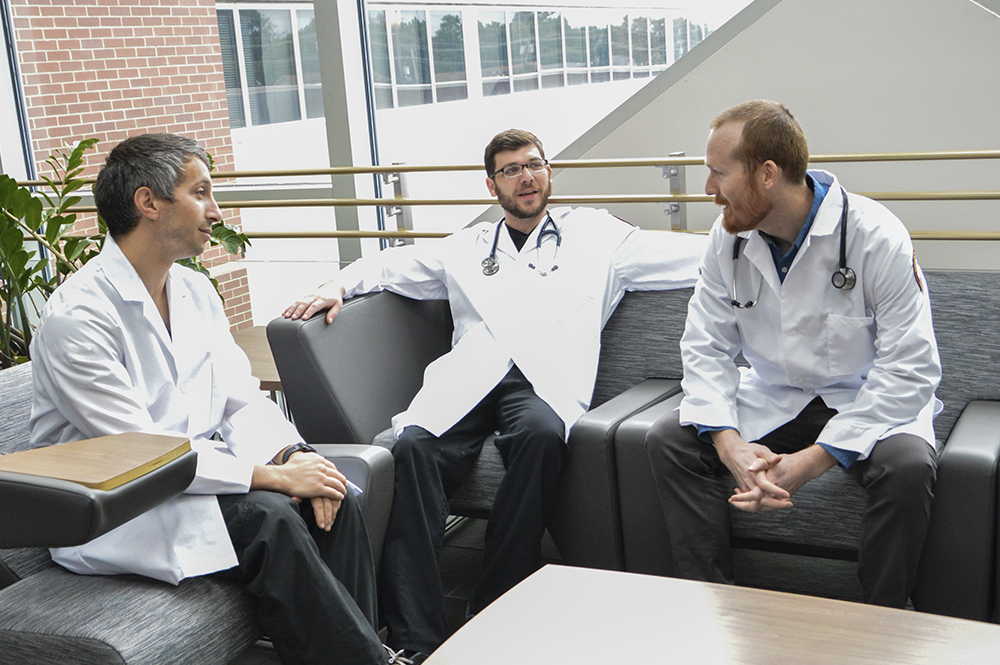 Graduate Students
Medical Students
Rowan-Virtua SOM HCOP Pre-Matriculation Stipend Program (for incoming first year students)
Participants enroll in the Rowan-Virtua SOM Pre-Matriculation Program during the summer before they enter medical school and participate in academic courses, workshops, and advising to prepare them for success as medical students. This program is only for Rowan-Virtua SOM students enrolled in the Pre-Matriculation program. 
Summer

Application timeline: March - April
Graduate Students
HCOP for GSBS Students
HCOP for Graduate School of Biomedical Sciences (GSBS) students 
Participants engage in customized learning experiences which include workshops, test prep, and advising sessions, designed to facilitate their entry into medical school. The program also includes ongoing educational and mentoring activities. This program is for students who are in their post-baccalaureate programs and are in good academic standing.

Calendar Year

Application timeline: February - February
Undergraduate Students
Pathways to Osteopathic Medicine for Adults (POMA) (Non-traditional Sophomores & Juniors)
POMA is an academic and social support program for adult/non-traditional students. Individual and group meetings provide tailored services to participants to prepare them for competitive entry into medical school. This program is for college students who are part-time and over the age of 25 years old, who are interested in attending medical school.
Full Year

Application timeline: Early Fall
High School Students
HCOP Explorers (for rising high school juniors & seniors)
A six-week summer experience for rising high school juniors and seniors. It is a great introduction for students who would like to work in the medical field. Participants will complete research activities with a medical student mentor, prepare for college, and explore careers in medicine.
Summer 

Application timeline: January - April
The Office of Community Outreach Team
Dr. Alison Mancuso, Associate Professor & Vice Chair/Residency Program Director, is the PI for the HCOP grant.
Nyla Fussell 
Program Coordinator/HCOP Case Manager & Advisor
fussell@rowan.edu
Mary Duggan 
HCOP Community Service Learning & Leadership Coordinator
duggan@rowan.edu 
Sarah J. Houltze
Program Coordinator
houltze@rowan.edu