Meet Yvonne Ortiz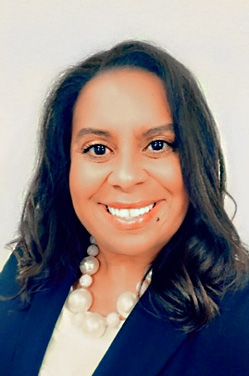 Yvonne Torruella Ortiz is the Inaugural Director of Diversity, Equity and Inclusion at Rowan-Virtua SOM. Her career spans diverse institutions of various sizes, geography, public and private, as well as predominately white and historically African American. Ms. Ortiz's 25 years of administrative and teaching experience includes institutional coaching to improve success for undergraduate, graduate and professional students; leading professional learning for equity-minded practice; senior student affairs administration; and creating a culture of evidence for reaffirmation of accreditation. A former first-generation college student from Bronx, NY, Ms. Ortiz's passion is helping disenfranchised students reach their educational and professional goals. Through coaching, she has helped universities collaboratively critique the institutional climate to create changes that improve student belonging and success. Her mantra – we are the campus climate – has inspired greater introspection and collaboration among leadership, faculty, students and trustees to make transformative and sustainable change. If people cannot bring their whole selves to the institutions in which they are supposed to belong, healthy development, engaged learning, and collaborative leadership become less possible. A presenter at numerous national conferences, Yvonne has been recognized for her professional and civic work in student success, equity and justice, improving mental health in higher education, and intersectionality in LGBTQIA and African American communities.
Ms. Ortiz's responsibilities include: leading SOM's DEI Committee; developing and implementing culturally-sustaining and anti-racist programming for students, faculty and staff; working collaboratively with colleagues in implementing and evaluating systems and structures for reporting bias, harassment and discrimination; and increasing the racial and ethnic diversity of a physician workforce, faculty and staff. 
If you would like to make an appointment with Yvonne Ortiz, please email switzer@rowan.edu or call 856-566-6238.