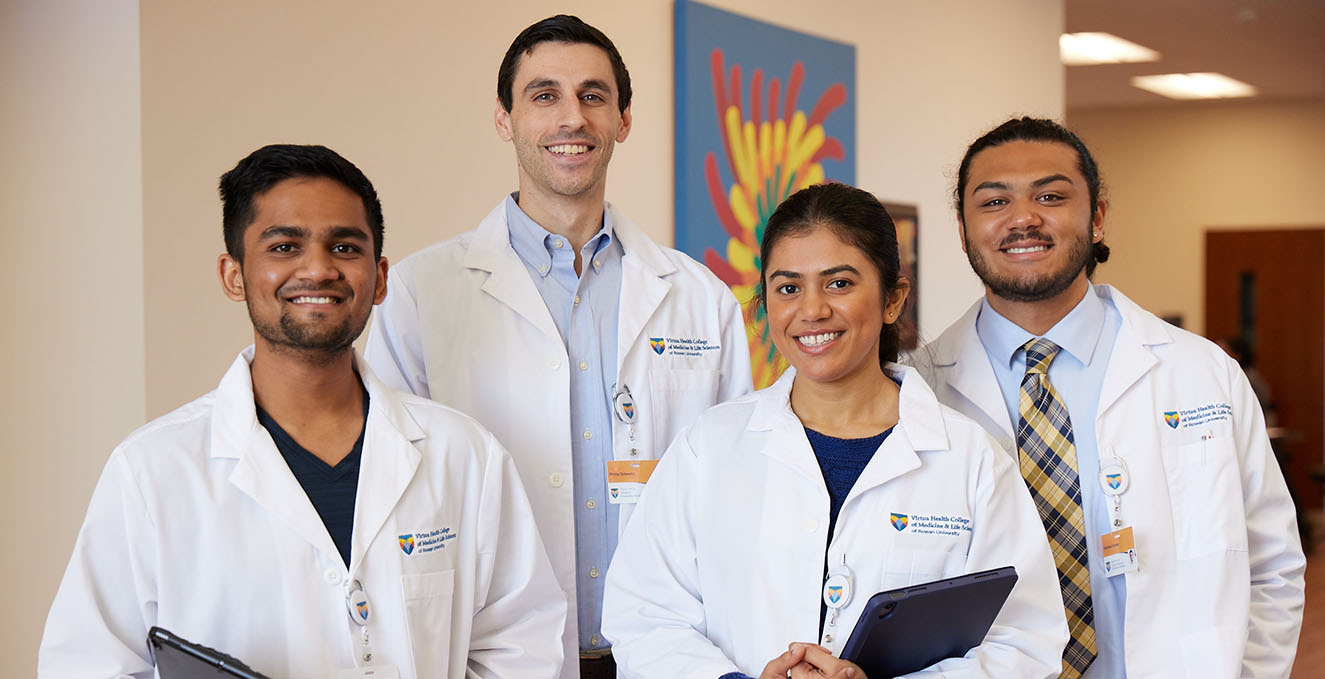 Financial Planning
Your wallet's best friend
Make no mistake, medical school is expensive. Doctors' responsibilities range from pre-natal care, to specialty areas, to our end-of-life decisions. The training is intense, hands-on, and encompasses the care of not just the patient, but the health of the entire community. Therefore, the cost of education is high. However, with smart investments and strategic financial planning, the price of medical school can be within your reach. Determine what you can afford and what you will need to finance. The Student Financial Aid Office is happy to answer your questions and guide you in the right direction.
Your Bottom Line and Academic Success
Strategy can make all the difference
While financial aid can lessen the burden on your bank account, it can also make a positive impact on an important part of your medical education - quality of life. A successful plan aims to maximize your resources and minimize your expenses, offering peace of mind and the ability to focus on your education.
Plan your budget. Not just for a semester, but your academic year. Check out the Rowan-Virtua SOM Cost of Attendance and compare it to your household expenses. Talk to a financial specialist and carefully weigh the pros and cons of loans, scholarships, grants, and Federal Work Study. Decide what you can afford - financially and academically. Be sure to complete a FAFSA each year. If you have borrowed for your education prior to your medical school application, do you know what you owe? Log into studentaid.gov to review your current federal loan debt portfolio, which can help you make a more informed decision.
Budget Worksheet
Take a few minutes to plan your budget by downloading our worksheet. The financial relief is worth every minute.
Repayment Strategies
14 modules that can help you make the right decisions!
Medical Education, Multiple Options
Your medical career dreams are within reach
Your dream is attainable. There are different types of aid available, do you know which ones meet your qualifications? While most aid is based on financial need, there are additional scholarships and merit awards that consider multiple factors. And remember – you can receive more than one type of financial aid, so be sure you research all of the available choices. When in doubt, ask questions!
Scholarships
Learn about scholarship opportunities available through Rowan-Virtua SOM and beyond.
Loans
Find out how to use both private and federal loans to fund your medical education.
Other Aid
There are other financial aid programs available. Read more about those programs here.
First, the FAFSA
What is it? Do I need to complete one?
FAFSA is an acronym for Free Application for Federal Student Aid. This form must be completed to qualify for financial aid across all platforms, not just federal aid. The program and application are run by Federal Student Aid, an office of the U.S. Department of Education. This department is the largest provider of student financial aid in the nation.
Learn more about the FAFSA